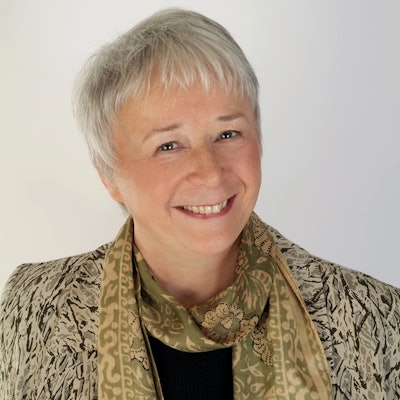 What makes your company unique?
Yon-Ka thinks beyond what is fashionable or trendy. With the same passion and convictions, we pursue the legacy left to us by our parents; my sister, Françoise, is CEO of the company and a biochemist, and I'm an esthetician, so our complementary strengths give us a keen sense of empathy for estheticians while anticipating their clients' needs.
What's the story behind the founding of Yon-Ka?
It began with our family's passion for the plant world, which included a specific focus on the dermatological and psychosensory benefits of aromatic essential oils. We were intrigued by the results that our early botanical preparations provided to family, friends—even our dogs! We were quickly impressed by plants' abilities to detoxify, regenerate, control irritations and care for our overall well-being. This started it all.
How do you unwind?
I find that there is nothing like immersing myself in nature, especially the forest, when I need to recharge.
Tell us about your hobbies.
I love the arts, opera, poetry and, of course, the study of plants and essential oils is still my number one passion.
RELATED: One on One – Brian Goodwin International Trainer, Éminence
What is the brand's hero product?
The professional EMULSION CONCENTREE is our emblematic product enriched with five essential oils: lavender, geranium, rosemary, thyme and cypress. It helped my skin when I was young, then helped me treat clients once I became an esthetician. It has remained at the core of our holistic methods for solving all skincare problems, even the more resistant ones.
What's the most common skincare mistake you've seen clients make?
Going to sleep still wearing the day's makeup! Non!
Tell us something most people don't know about you.
For many years, I was a practicing esthetician; thanks to our products and my person-centered approach to skin health, I quickly became known for my ability to correct very difficult cases.
What is your earliest memory?
My mother's perfume: Guerlain's Jicky. It was my father's first gift to her, and it was introduced in 1889!
RELATED: One on One – Wallace Vigo Nelson, CNHP, CEO, M'lis
Rapid Response
Personal mantra: To effectively lead, you must anticipate the future and be open to its possibilities and potential.
Guilty pleasure: Dark chocolate
Favorite food: Any vegetable
Favorite scent: Lavender
Pet peeve: Late arrivals … and mosquitoes!
Get Connected with Yon-Ka Paris