International SPA Association
(ISPA) U.S. Spa Industry Study, the total number of spa visits surpassed 180 million for the first time last year, and increase of 2.5 percent over 2015. Income also set a new annual record of $16.8 billion, a jump of 3.1 percent. Facilities grew to meet demand, with the total number of spas reaching 21,260, a rise of 1.1 percent.
Expansion is a cause to celebrate, but along with the gains come growing pains—and concerns. What are the best practices to meet new marketing challenges? Which trends have staying power? And how can spas maintain qualified staff with vacant positions creating nationwide vacuum?
For answers to these and other questions, DAYSPA selected a panel of spa leaders who have seen the industry weather economic shifts, changing demographics and technological developments. Here, they offer insight into the challenges and opportunities to come.
Our Panel:
Beth Bialko – Associate director of global curriculum, Dermalogica and The International Dermal Institute Carson, California.
Stacie Bowie – Cofounder, Bowie Salon and Spa, Seattle.
Kristin Carpenter – Director of Qua Baths & Spa, Caesars Palace Las Vegas.
Susie Ellis – Chairman and CEO, Global Wellness Institute.
Michelle Frye – Director of spa, Miraval Life in Balance Spa, Monarch Beach Resort Dana Point, California.
Leila Khaleghi – Spa director, Wo' P'in Spa Santa Fe, New Mexico.
Boldijarre Koronczay – President, Éminence.
Maritza Rodriguez – Global VP of marketing and communications, Pevonia.
Lydia Sarfati – Founder and CEO, Repêchage.
Bruce Schoenberg – Owner, Oasis Day Spas, New York; DAYSPA editorial board member.
Todd Shaw – Chairman of the board, ISPA; spa director, The Peaks Resort & Spa Telluride, Colorado.
Alexis Ufland – Founder, Lexi Design, New York City; DAYSPA editorial board member.
What are the biggest trends in the spa industry?
Khaleghi: This year witnessed the birth of a more socially conscious spa consumer looking for clean ingredients and advanced delivery. Our clients dabble in overseas trends like sheet masks and facial oils, and are learning about new ways to use products at home—like multi-masking and facial brushing—while treating the skin from within with daily collagen shots and probiotics.
Carpenter: Wellness. People are very focused on living a healthy lifestyle and are interested in improving their day-to-day lives. They increasingly want spa treatments and services that integrate a holistic approach.
Shaw: Promoting a true wellness journey for guests requires us to build a team of experts to develop a customizable mind, body and spirit experience. Look for improved assessments that allow a team approach to combine modalities, topicals and ingestibles.
Ufland: Specialization is a hot trend: Consumers are flocking to niche beauty properties that focus on one thing only. Think Massage Envy for massages, Drybar for blowouts and Skin Laundry for laser facials. Spa owners are up against competitors who all offer similar products and services, and some of today's leading industry players are tackling that challenge by carving out a distinct identity.
RELATED: Global Wellness Summit Day One – What's Ahead for Spas & Wellness?
Koronczay: It took about 15 years for consumers to understand and demand organic products—and biodynamic is the next great wave. Biodynamically farmed ingredients—fruits, herbs and vegetables grown in harmony with the seasons and the alignment of the earth, moon and stars—will have the biggest impact on the beauty industry.
Frye: A trend in spa services revolves around creating a personal connection by tailoring each visit. Mindfulness will also remain popular as people continue to look at ways to improve well-being.
Bialko: We'll see a surge in highly active treatments that deliver maximum results in less time. Innovative technology and advanced professional formulations are at the forefront, along with noninvasive equipment and modalities such as microcurrent, LED and ultrasonic devices.
Sarfati: One of the biggest ongoing spa trends will be face masks, while the next wave of skin science will focus on technologically advanced and earth-friendly ingredients. Peptides, niacinamide, hyaluronic acid and organic, sustainably harvested seaweed extracts will be leaders in the antiaging skincare market.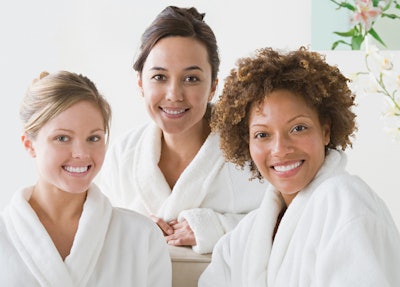 Who is the spa client of 2018?
Rodriguez: The guest mix now comprises boomers, millennials, men and children—with clients getting increasingly younger as spas reinvent themselves to allow these new generations to experience their world.
Khaleghi: The spa client of 2018 is more knowledgeable and less likely to go under the knife. They're focused on lifestyle, disease prevention, and subtle procedures that result in a lasting, youthful appearance.
Koronczay: It's a 'mindful philanthropist' who wants to look and feel good, not only for their personal wellness but for the wellness of the world around them. Spa consumers seek businesses and products that support social and other causes, so spas and brands must show the direct impact of their charitable efforts.
RELATED: Experts Weigh In on Popular Skincare Trends
Shaw: Stress and beauty are driving visits across generations. We're seeing huge growth with millennials as their buying power increases, as well as an uptick with baby boomers who visit to reduce pain and support athletic performance.
Ufland: She's fit, she loves yoga, she shops at Whole Foods, she's an eco-conscious recycler—but she's not going to give up her Botox! Today's spa-goer favors holistic mind-body rituals, but she still wants clinical-type results from fillers and injectables. Recognize this paradox and you'll know how to reach this customer.
Sarfati: Unlike in the past, when spa services were reserved for upper- middle-class women of leisure, anyone can be a spa client, and spas need to adapt.
Ellis: Everyone is a potential spa client these days. There's so much research that substantiates the value of human touch and stress-reducing approaches. We have a stress epidemic, and we can all benefit from what spas offer, now more than ever.
What role will the internet and social media play in the future?
Rodriguez: The spa industry should optimize this interactive method of creating a spa brand voice. Effective social media presence ensures that spas are seen and heard far beyond their brick-and-mortar locations by securing the four Cs: Connection, Community, Context and Content.
Schoenberg: The internet and social media are today what word of mouth was 20 years ago. If you're not spending 90 percent of your marketing budget here, your company will be a dinosaur.
Bowie: We're seeing more new- client traffic from review sites, and are implementing reward applications like FiveStars to connect with existing customers. Yelp has a direct messaging service, and Google has added a text option to search results.
Ellis: Testimonials are an effective marketing tool, so spas need to make more of an effort to manage their online reputations on review and social media sites. That means responding and 'making it right' with disgruntled clients, and creating wide exposure for positive reviews.
Bialko: Consumers now trust personal recommendations more than other forms of marketing. Using social media helps an entity or location seem more authentic, fun and relatable. That's why companies craft collaborations with influencers to help amplify their brand awareness, create buzz and reach new audiences.
Ufland: One of the toughest parts of running a day spa is managing your front desk. To address this, we'll see an increase in the use of the internet and mobile apps for online booking, gift certificate sales, service pre-payment, consent forms and product sales. By moving admin tasks online, support staff will be free to focus on customer service.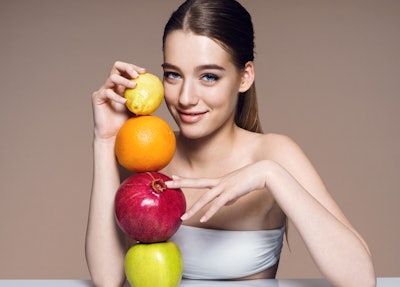 How will spas continue to integrate wellness into their offerings?
Koronczay: Spas will expand treatments by educating their clients through courses and classes, nutrition tips, fitness ideas, meditation, art, journaling, and many other ways to benefit their long-term wellness between treatments.
Sarfati: By thinking outside the box and introducing wellness components into spa procedures that traditionally don't include them. For example, waxing or manicures can incorporate de-stressing massage treatments or express facials.
Carpenter: Ultimately, 'spa' is about life-enhancing experiences. Spas will continue to integrate wellness into treatments, food offerings, fitness studios and classes, and to invest in relaxation spaces. Adding guest speakers, events and dedicated retreats teaches clients how to bring wellness into their everyday lives.
Rodriguez: There are many ways to integrate wellness, including unique welcome rituals and mindful services that encompass reflection, relaxation and rejuvenation. The key is to remain true to the spa's authentic voice and brand. An ideal skincare vendor should be able to help any spa property transition to a more wellness- driven business model with a synergistic menu of services.
Shaw: We must support guests' well-being with a team- based approach that provides the best possible solutions—even if it means sending them to another professional. This cross- promotion of experts is ultimately a win-win, because word of mouth from a happy client is priceless and will drive our industry forward.
Frye: Guests are looking to alleviate stress and soothe the mind, body and spirit with balancing, natural therapies that treat root causes, not just symptoms. Offerings such as Ayurvedic treatments and unique classes encourage guests to step out of their comfort zones.
Ellis: More spas will focus on fitness, coaching, healthy food and creative directions, from sleep experts to neuroscientists. We'll see a profound shift from physical health to mental wellness: everything from meditation and mindfulness to brain- boosting arts and creativity programming.
What are the biggest challenges faced by spa owners heading into 2018 and beyond?
Ellis: There's a media backlash against a spa and wellness industry that has been too heavily associated with the wealthy. The spa industry needs to not only give back, but strive to serve more people by offering lower-cost services and products.
Schoenberg: The biggest challenge is finding five-star therapists in massage and skin care. Fewer candidates seem to be applying to schools, therefore a smaller pool of talent is entering the industry. With rents as high as they are in metropolitan areas like New York City, controlling costs is a primary objective.
Bowie: Online sales of skincare products is an issue. We opened an online store using Shopify to offer convenience and help avoid the impulse to go to Amazon. Free shipping and incentives help too, but there's no substitute for connecting and building trust with our guests.
Sarfati: The most important aspect of any business is its staff, yet with the advent of the 'gig economy' some estheticians are choosing to work on various jobs as needed, without committing to any one spa or business. Spa owners must therefore provide incentives to create and maintain a loyal in-house team.
Frye: With annual spa visits at an all-time high, spas will struggle to find quality service providers and will also be tasked with creating new and unique offerings. Spa-goers will have a lot more choices, so providing more customizable options will be key.
–by Vicki Arkoff
According to the latest