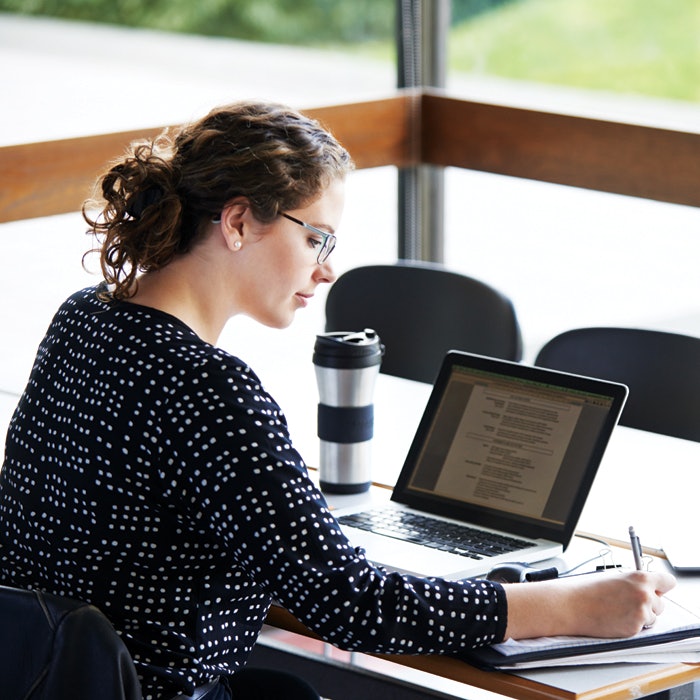 Continuing education is a cornerstone of any spa's success, helping to motivate and retain employees, keep treatments on the cutting edge, and ensure longevity for individuals and businesses alike. "I take advantage of every type of education available—webinars, in-house vendor training, off-site learning and trade shows—for product knowledge, technical skills and business management," says Dawn Nooney, owner of renew.calm day spa in West Springfield, Massachusetts. "We can't deliver outstanding service if we're not constantly improving ourselves." Luckily, there are more educational formats than ever for owners and therapists; here are some of the most stimulating options available.
Vendor Programs
Spa owners should certainly take advantage of manufacturers' diverse educational programs in order to keep staff up to date on the latest products and techniques. "We see higher sales and book more services requiring devices when education is provided by the vendor," explains Nooney. "Our employees, including technicians and front desk personnel, are more confident recommending products and services when they feel knowledgeable, so education directly translates to greater financial success and job satisfaction."
Vance Soto, president and owner of Ole Henriksen Face/Body Spa in Los Angeles, believes that many spas don't fully utilize their vendors—from skincare suppliers to POS systems providers— and adds that they will often provide incentives for suggesting and utilizing their products or services. "You can even ask vendors to promote you on their social media platforms," he says.
To make the most of training, Lisa Cooper, customer education manager for Éminence, advises that staff arrive early, in uniform and ready to participate. "Training that's interactive, informative and fun increases retention," she notes. "It also contributes to staff feeling valued, engaged, motivated and satisfied—and a happy staff means clients are more likely to return to the spa." Finally, Cooper adds, regular education helps spa owners and employees truly understand the brands they use, boosting their confidence when answering client questions and thereby improving their retail sales.
RELATED: SEO Strategies for Your Business
Éminence provides complimentary in-spa training, arranged at the spa's convenience, on a quarterly basis to keep its partners up to date on products, promotions and protocols. "Training can cover new product launches, massage techniques and retail training, as well as more advanced topics like product mixology to keep homecare recommendations and treatment protocols fun for clients and estheticians," says Cooper. "Each session is designed with our spa partner to ensure we deliver what's most valuable to them."
In-House Instruction
When education comes to the spa, the entire team benefits. In fact, Nooney often favors in-house or online training, which may only be one or two hours versus full-day events—ideal for more limited attention spans. "Some of my employees prefer several shorter classes over the course of a few weeks rather than an entire day of training, because they retain the information more easily," she explains. "It's also generally less expensive; I don't have to pay for travel, and staff members don't have to take time away from clients to visit a training center."
To that end, Nooney brings in sales consultants to increase upselling; leadership coaches to help managers handle employee conflicts and boost interviewing skills; and even a Pilates instructor, who taught the entire staff a technique for relieving chronic pain—for their own well-being, and as a potential take-home tip for clients.
She encourages employees to stay up to date on the industry on their own time. "We subscribe to business publications and journals, plus we network with other spa owners and managers," notes Nooney. She also hires sales and marketing strategists who are not necessarily involved in the spa industry to work with her team on sales techniques, including recognizing different consumers' behaviors and how it influences purchasing decisions. During the sessions, staff members practice dialogues, such as how to close a sale.
At his Ole Henriksen spa, Soto likes to get creative about who trains his staff. He has former employees visit to talk about best practices and sales, and he consults with customers for their perspectives. "We recently had a client join a training session to discuss how they react to 'suggestive selling.' The client gave us some real insight about how far a provider can push the envelope without coming off as a saleperson," says Soto. "I like to invite opinions that are outside our company as a way to inspire. It teaches the team how to recognize the opportunities in front of them."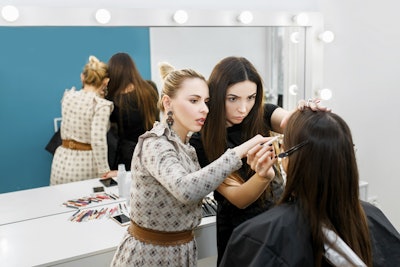 Online Options
Web-based learning offers the ultimate in convenience; as technology evolves, these options continue to grow. For example, Pevonia houses extensive training tools and resources on its professional website—think comprehensive step-by- step manuals, how-to treatment videos and product reference guides.
RELATED: Honing Paid Search Engine Marketing
Repêchage frequently hosts Facebook Live sessions with CEO/founder and master esthetician Lydia Sarfati, in addition to the brand's free monthly webinars detailing treatments, retail, marketing and business solutions. "Our online certification program offers assessment to ensure spa professionals are fully knowledgeable on the rudiments of skin care," explains Sarfati.
On-demand video training is another popular—and growing—go-to, allowing trainees to review as many times as needed. Éminence's YouTube channel showcases nearly a dozen product tutorials and 80-plus "Mixology Monday" segments. "With each video averaging less than two minutes, this is a great way to build knowledge quickly and effectively between on-site trainings," notes Cooper. The company also utilizes Slideshare to create easy-to-read educational slideshows, and Éminence provides additional information about green living and organic lifestyles on its Certified Organic Farm blog.
Off-Site Smarts
Although online education promises convenience, physically participating in off-site training offers a bevy of different benefits. "Traveling to a training site is very stimulating and motivating for therapists," notes Nooney.
Kim Lee, corporate sales educator at Pevonia, believes that hands-on training is best when learning new techniques. "It empowers therapists by allowing them to practice under an educator's supervision," she says. "Role playing is also an ideal way to learn, so we create typical guest-therapist scenarios for spa employees to practice their skills." Pevonia educators perform modules at regional class forums, and teach customized classes at the corporate headquarters' training center.
Repêchage holds educational events throughout the year, and the Lydia Sarfati Post-Graduate Skin Care Academy in Secaucus, New Jersey, teaches a range of courses, including Sarfati's 3-Day Master Class. "By attending a class in person, therapists are able to touch and feel products, see results firsthand and gain invaluable experience," she says.
There is also off-site education available through non-vendor sources. Soto works with the International Spa Association (ISPA) for onboarding and continuing education—favorites include the Retail Management Program and Spa Supervisor Certification Program— and he often sends employees to events such as the International Esthetics, Cosmetics & Spa Conference (IECSC) and HBA Global Expo to stay abreast of spa trends. "It shows our team that ongoing training is not just what our company expects, but it's what the industry expects. It sets the bar," notes Soto. "It also helps to have an outside source; sometimes our staff responds more when it isn't their manager or leader setting all the expectations."
RELATED: Spa Management – Assessing Your IT IQ
Trade Shows
Few events inspire and connect spa professionals like trade shows, and their impressive breadth of educational opportunities remains a major draw. Even better, spa owners and employees are often able to experience a company's education before partnering with them. Éminence, for example, attends more than 35 industry trade show and networking events per year, and provides education both at its booth and in master classes—which prospective spa partners are welcome to join. Repêchage hosts skincare and business CIDESCO classes at trade shows around the country. "In this ever-evolving industry, the latest technologies, techniques and trends are essential for attracting new clients and satisfying existing ones," says Sarfati.
For Nooney, trade shows serve an important role, allowing staff to observe key trends and techniques, sample products and test equipment. "We review the event's itinerary in advance, to choose which days and classes we'll attend; I may recommend all nail technicians attend one, while estheticians attend another," she explains. "If more than
one class of interest is happening at the same time, we split the team and have each group prepare a presentation for the entire staff back at the spa." Nooney favors these events for introductions to theory and technique, as well as business management. Although longer, in-depth classes may require a fee to register, they often offer more information and allow more time for questions, she points out.
Business Builders
Just as therapists need to constantly sharpen their skills, spa owners and managers must be aware of the latest business-building techniques to ensure success. Dori Soukup, founder of InSPAration Management in Daytona Beach, Florida, emphasizes that business training is key to elevating spas' performance. In fact, a host of options to promote business savvy—including podcasts, webinars, tele-seminars, in- person seminars, training manuals and modules—are beneficial for every spa employee, including receptionists and therapists. "Topics can cover retail sales, marketing, leadership skills and more," says Soukup. "We teach systems meant to ensure accuracy, consistency and growth, and we're always coming up with new training material designed to improve spas' bottom lines." Soukup's CoachMe Program, for example, assists owners with lessons on topics from social media and business management to successful marketing strategies.
To boost her management skills, Nooney seeks out spa consultants and combs trade publications for potential education partners. "Don't neglect looking outside the aesthetics industry," she advises. "Join a networking group in your area to meet other business leaders. Attorneys, accountants and HR professionals can answer your questions as they arise."
– by Tracy Morin
Today's continuing education opportunities offer up-to-the-minute training on techniques, products and business building to sharpen your spa staff's skills.