Ideas to help ensure you're getting the most from your skincare vendor partnerships.
As the U.S. skincare market continues to expand— according to MarketResearch.com, product sales will reach $11 billion by 2018—advances in technology have flooded the industry with so many effective formulations, brand selection is more difficult than ever. Weighing your options properly means first focusing on the basic fit between the skin care and your spa while also considering efficacy, pricing, packaging and brand alignment. But once these crucial needs have been met, you can take a page from your own playbook on customer relationship management.
Pros should look at each guest in terms of their lifetime value to their spa, rather than the one transaction they may represent on a given day. A client who only purchases one retail product but makes that purchase every other week for years, for instance, is hugely important to a spa's success. As a business owner, you can use the same reasoning when selecting potential skincare resources.
RELATED: Safeguard Your Spa's Computer Against Cyber-Hacking
It's not just about the opening order: You should also find out how the brand will support your spa in the long run. Many skincare vendors will offer to buy out your existing inventory, and when you place first-time orders they'll include samples, marketing collaterals, product knowledge and protocol training. But aside from this initial interaction, what else can they do?
The concept of the spa-supplier partnership going beyond the typical buyer-seller model is one that's mutually beneficial. "We work side by side with our spa partners, sharing revenue goals, customer service strategies and marketing plans," says Celeste Hilling, CEO and cofounder of Skin Authority. "We set our objectives to marry those of our spas. That mentality fits into everything we do." Lydia Sarfati, founder and CEO of Repêchage, says that spas should expect ongoing support from their resource partners. "We view our clients as our top priority, and we always make ourselves available to help them run their businesses successfully," she says.
A number of professional brands have set themselves apart by finding innovative ways to support their spa clients. These companies go beyond offering the typical 10 percent off for samples or collaterals, or providing occasional employee training, and are proffering additional tools and motivation for both spa management and technicians. Here, we've gathered some examples of services they offer, from small but important touches to elaborate events.
RELATED: 10 Questions to Ask a Guest Prior to Their Spa Service
They Can Offer Online Education
It's always worth finding out what web-based resources your vendors supply. FarmHouse Fresh provides spa owners with a page containing treatment protocols and descriptions, plus seasonally updated graphics. "This is a godsend for small-business owners like me; it takes the hassle out of planning my marketing campaigns," says AJ Jenkins, owner of Celebrity Skin Studio in Litchfield Park, Arizona. She's especially fond of FarmHouse Fresh's live educational webinars, which are subsequently made available via email for staff members who are unable to attend. "The brand also supplies a lot of fun extras. With every order, there's a promotion or gift. Plus, four times a year they deliver a beautiful box of treasures with new product samples and a booklet with seasonal treatments—it's like Christmas!" exclaims Jenkins.
Hilling says her company strives to listen to its clients and seeks to provide solutions for them, particularly when it comes to education. "Many of our spa partners told us they didn't have the time or resources to dedicate to training, so we made Skin Authority Institute education available to spa teams at work and at home," she explains.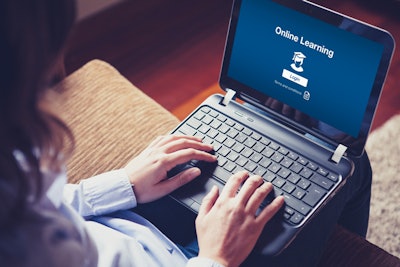 Repêchage also provides its clients with both in-person and online education options, plus a multitude of support services, including marketing, merchandising, training, promotions and "all the endless details," says Sarfati. The company hosts Facebook Live sessions— where Sarfati answers questions and lends her industry insights—and offers a wealth of PR support, including customized press releases, local media outreach and social media marketing.
Biologique Recherche focuses on educational support too: The company provides spa partners with product knowledge via unlimited Skype calls, and in October 2015 launched a training academy at its Paris headquarters. Notes Laura Gerchik, U.S. general manager, "Our spa partners know everyone who is servicing their accounts. We have 'national educators' rather than 'sales representatives,' and we offer four workshops per year to all spa clients." The company also provides Skin Instant Lab equipment—available for spas to buy or use during events—which allows estheticians to perform diagnostics on clients' skin, takes measurements, recommends specific treatments and tracks post-treatment progress.
RELATED: 8 Ways to Maximize a Private Label Line
They Can Promote New Spa Services
Companies may also support spas as they add fresh offerings. Jenkins recently opened a location with a "Star Bar," where clients can enjoy a quick pick-me-up with a FarmHouse Fresh mask treatment. To help her promote it, the brand designed customized signs that included her spa's logo and service descriptions. The company regularly helps by providing products for goody bags at events, and even joined forces with the spa owner for an animal adoption fundraiser.
"The people at FarmHouse Fresh are passionate about animals and animal rescue. To support the cause, they created some adorable graphics featuring a picture of me and my pup Bella as angels with halos!" laughs Jenkins.
They Can Boost Marketing Efforts
Some brands go out of their way to help spas with their ongoing campaigns. Laurie Alexander, spa manager of The Spa at Richard Francis in Ashland, Massachusetts, says she appreciates the ready availability of Rocasuba, Inc. reps when she has new promotional ideas. "Last spring, we decided it would be nice to gift our high school clients with prom goody bags. I contacted the brand, and within a day we had samples of various products and marketing literature to go with them! It was such a nice touch, and so well received by our clients and their moms," she enthuses. Rocasuba has also supported the spa by way of raffle items and client giveaways for holiday events, even sending a company representative to attend and assist.
They Can Tap Their Large Pool of Resources
Although spas may be tempted to shy away from working with well-known names, fearing high competition, keep in mind that brands operating on a global level have enormous resources on which to draw, thanks to reach and recognition. Milana Knowles, senior director of spa development for Clarins, shares that the company offers customized sampling orders as well as marketing programs including e-blasts, banners, counter cards, room posters, promotional invites, and branded boxes for gifts and displays. Especially helpful for therapists, the company's online training includes product information, videos on how to sell, a glossary on every product, application techniques, and a chat forum where a member of the education team is available to answer questions.
Established French skincare brand Thalgo went one step further last fall by hosting a "Worldwide Beauty Tour Event" in France. The invitees—230 people from 45 countries—partook in a two-day event at a thalassotherapy spa center, which featured a congress with presentations by Thalgo company representatives and outside trainers, and team-building sessions such as an afternoon driving 1950s cars through the countryside. The event was previously dedicated to distributors, but in 2016 it was opened up to spa technicians and beauty therapists, who international director Arnaud Diaz describes as the brand's "most powerful ambassadors" because they work with the products on a daily basis. As a result, not only did attendees develop a better understanding of the company, they formed relationships that they can leverage to grow their businesses.
Certainly, choosing a skincare vendor with a clear vision of how the partnership can develop and benefit both parties should be an important consideration, as opposed to making purchases because of a single trade show promotion, without long term advantages. Successfully selling professional skincare products today requires innovative strategies, and a willingness to try something new in order to benefit the vendor, the spa and the ultimate winner—the clients.
–by Lisa Starr