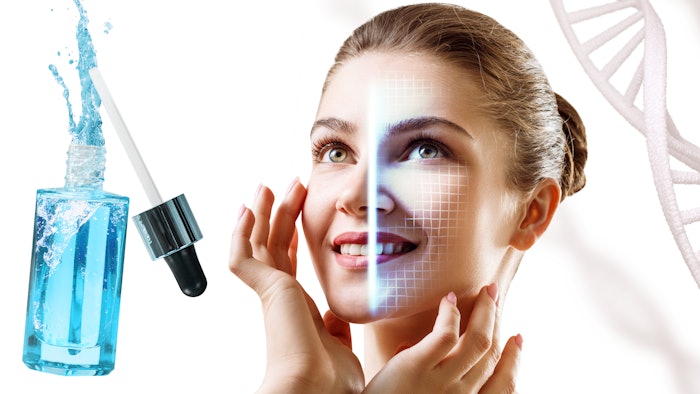 QMS Medicosmetics uses AI real-time analysis in its Digital Skin Analyzer for accurate skin results and personalized beauty routines. The artificial intelligence used is an image analysis algorithm. The AI has been trained with more than 100,000 images and associated information to accurately examine and recognize different parts of the face for different skin categories. The data labeling and evaluation were done by dermatologists and cosmetic experts.
Related: AI-Based Image Analysis Determines Age- and Gender-Specific Scales to Improve Patient Expectations & Positive Experience
The digital analysis acts precisely and quickly to detect details in the skin that human eyes cannot perceive. It is also less prone to error due to its objectivity in analyzing information. Based on the results, personalized recommendations for products and treatments can be made directly - exactly matching the individual needs. Another advantage to AI is the convenience of doing the analysis at home without an appointment. 
The AI provides real-time skin analysis and the user immediately recognizes the skin need. The user learns the skin age, which parts are normal, dry or oily and if and how many wrinkles the skin texture shows. QMS reveals the highest priority in the skin care routine for healthy skin, develops an individual beauty plan to match the result and gives the best solution for specific needs.
The progressive use of AI in personalized skin care routines is one reason the global 3D mapping and modeling market is set to explode over the next 5 years, growing at a 17.2% CAGR and reaching $11.8 billion by 2028, according to a report from Research & Markets.
The healthcare and life science industries are contributing to the surge in 3D content and 3D-enabled display devices available that are helping to drive the 3D mapping and modeling market. The report indicates that the healthcare and life sciences vertical is poised to achieve the fastest-growing CAGR during the forecast period.