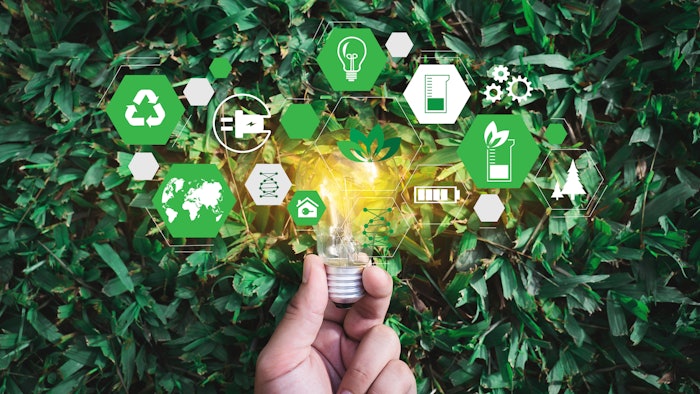 Hong Kong-based eco-health magazine Green Queen has predicted its top sustainability trends for 2021. 
1. Hybrid Living
Staying at home includes many benefits including less stress, more convenience and less carbon-heavy commuting and air travel. 
2. Generation Z Takes Over
For the past few years, millennials have been the forefront consumer, but Gen Z is predicted to rise in 2021, overtaking millennials in spending power by 2031. They are also different in their desires: Climate change is their reality, so they're environmentally motivated in their lifestyle choices.
3. 360-Degree Brands
There will be no mercy for mistakes this year. Even the smallest misstep by a company can lead to being dragged by critiques and complaints. Specifically, there will be contempt for brands that assume progressive values without going all the way. 
4. Women in Business
Women are responsible for 70% of consumer purchasing decisions, through buying power and influence. One in three businesses are owned by women, but 2021 will be the year and time for women-led, women-managed and women-owned businesses. 
5. Climate Positive
Hitting neutral when it comes to sustainability goals is no longer acceptable. Now, consumers are going to look toward brands and businesses that are actually having a positive impact on the climate instead of just reaching net zero. 
Related: Breaking Down the Regenerative Travel Trends
6. Eco Money Activists Get Loud
Consumers are aware and educated—and are all about living consciously. Thus, they are ensuring that their purchasing decisions are as low-impact as possible. A big blind spot to this day is green finance. It's a big term, but the basic idea is to ensure that your savings/investments/401K/retirement funds are not contributing to the climate crisis and other major environmental concerns like deforestation, oil and gas, industrial livestock farming, etc. 
7. Upcycled Fashion
This will include diverse designs, locally made styles, made to order (aka made to measure), upcycled everything and manufacturing honesty. 
8. Pandemic Personal Care
This will include more DIY self-improvement, and more people enrolling in online learning than ever before. 
9. Construction for Mental Health
This year will be all about WELL buildings as mental health and wellness needs take over. The new WELL Building Standard works to ensure that buildings are designed and built in away to protect consumers' mental and physical health. 
10. Local Travel
Sadly, even with the vaccine rollout, it's going to be a while until travel returns to pre-pandemic levels. Thus, many consumers are going to turn to local, regional and city-based exploration.