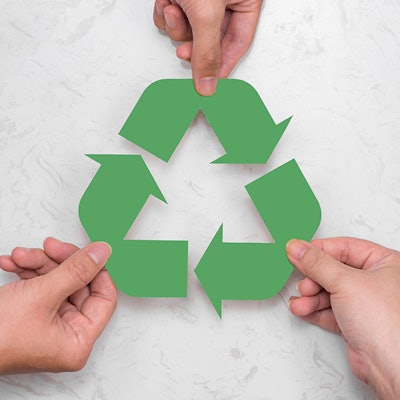 Holistic spa and skincare brand ESPA will make major changes in an effort to become an even more natural and eco-friendly company.
ESPA is taking steps to increase sustainability throughout its packaging and operations. Excess plastic has been removed from its packaging, and tubes are now made using post-consumer resin plastic material. In cases where plastic bottles are necessary, they are fully recyclable. Product caps, cardboard boxing, paper wrap packaging and glass components are 100% recyclable as well.
ESPA has more sustainability goals moving forward: All packaging will be recyclable, reusable or refillable; paper and board packaging will be sourced from FSC-certified sustainable sources; and the factory aims to increase its renewable energy usage.
In addition, the brand is launching three new lines: Tri-Active Resilience, Tri-Active Regenerating and Tri-Active Lift and Firm. Each will include ESPA's signature blend of plant, marine and aromatherapy oils formulated to balance the skin and mind.
"ESPA has also decided to introduce independent certifications to aid customers in selecting products that align with values they believe in," adds ESPA general manager Danny Golby. "A variety of our product range will now be registered with the Vegan and Vegetarian societies, as well as carrying COSMOS Natural and FSC certifications to demonstrate our commitment to naturality and sustainability.
"We've decided to make these changes to clarify our range architecture, so customers can easily navigate our product categories.," continues Golby. "We're a brand of rich heritage, integrity and quality, and we're now continuing our evolution, reinforcing our expertise as a premium, natural spa and skincare brand."