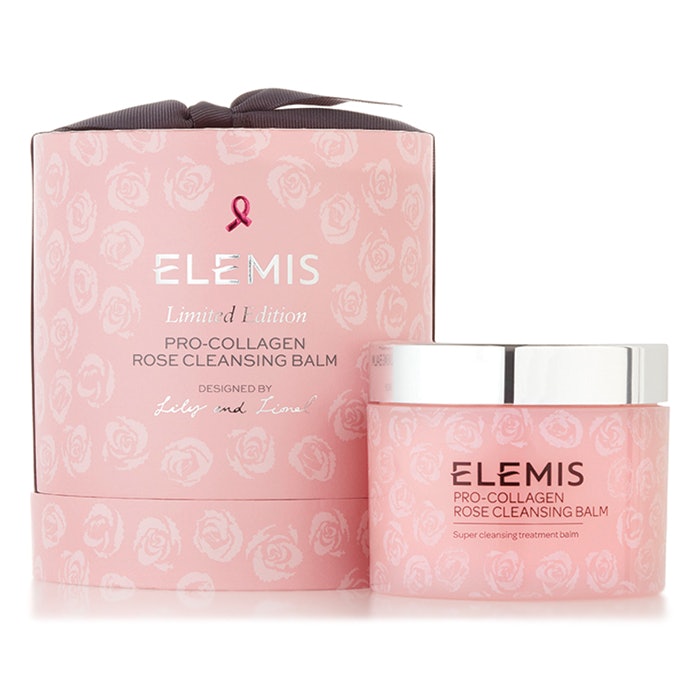 It's the most common cancer in women worldwide, and approximately 12 percent of those in the U.S. will develop an invasive form of the disease at some point in their lives. In honor of Breast Cancer Awareness Month, we're focusing on beauty and wellness retail offerings you can stock to help support the cause.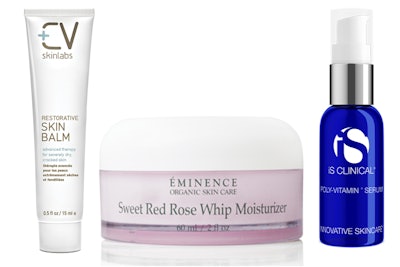 CV Skinlabs Restorative Skin Balm – The brand will donate 10 percent of proceeds from website sales for the month of October to Breast Cancer Prevention Partners, a science-based advocacy organization working to prevent breast cancer by raising awareness and eliminating exposure to toxic chemicals and radiation.
Éminence Sweet Red Rose Whip Moisturizer – Éminence team members not only join the Canadian Cancer Society's Run For The Cure in Vancouver every October, but the brand donates proceeds from this pink product to breast cancer research year- round, with $5 from each one sold going to charities including the Canadian Cancer Society's Breast Cancer Futures Fund.
RELATED: DAYSPA's 2019 Professionals Choice Awards – Vote Now!
iS CLINICAL Poly-Vitamin Serum – This month, iS CLINICAL will donate all Poly- Vitamin Serum profits to the National Breast Cancer Coalition. In addition, the iS CANCER CARE Program will continue supporting cancer patients all year long.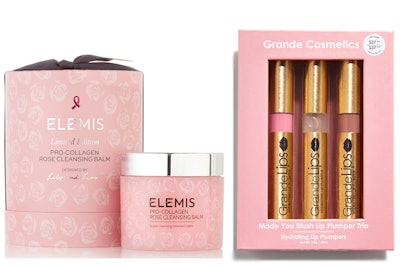 ELEMIS Limited Edition Pro-Collagen Rose Cleansing Balm – In addition to creating this offering, the company will donate $25,000 to The Pink Agenda, a nonprofit committed to raising money for breast cancer research and care, as well as awareness of the disease among young professionals.
RELATED: DAYSPA Magazine's Holiday Gift Guide 2018
Grande Cosmetics Made You Blush Lip Plumper Trio – Grande Cosmetics will donate 20 percent of proceeds from the sales of this kit to breast cancer awareness efforts. "My grandmother, who was like a second mother to me, passed away from breast cancer and I've seen so many other people close to my heart touched by the disease," says founder and CEO Alicia Grande. "I want to fight for the cause and the search for a cure. Let's put our pink boxing gloves on."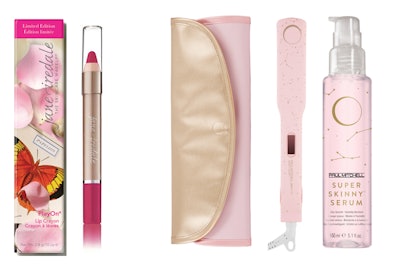 Jane Iredale PlayOn Lip Crayon in Sunny – In an effort to help cultivate a brighter future, 100 percent of the profits from sales of this pink lippie will support hand-selected organizations benefiting causes near and dear to the founder's heart, including Look Good Feel Better.
Paul Mitchell Limited Edition Stargazer Collection – Proceeds from the sales of this duo will benefit Bright Pink. To date, Paul Mitchell has contributed over $300,000 to fuel Bright Pink's mission to save women's lives from breast and ovarian cancer by empowering them to live proactively at a young age.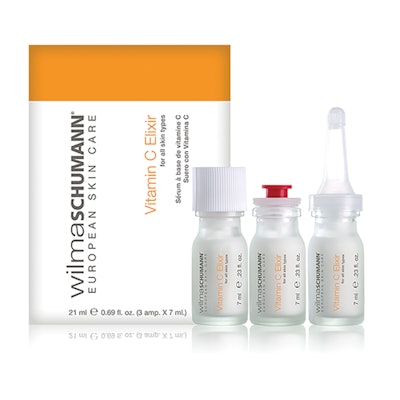 Wilma Schumann Vitamin C Elixir – In its yearly support of the Susan G. Komen for the Cure campaign, the company will donate 10 percent of Vitamin C Elixir, Moisture Activ Gel-Crème and Marine Collagen Hydrating Serum sales during the month of October to the charity's Miami/Ft. Lauderdale Affiliate.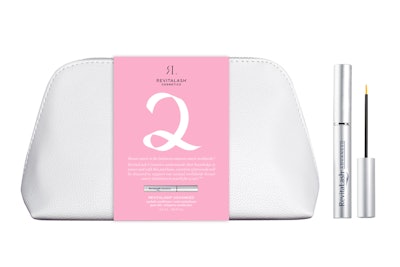 RevitaLash Advanced Pink Promotion Gift Set – As part of its Eternally Pink Pledge, the brand honors the courage and strength of cofounder Gayle Brinkenhoff and women everywhere with its ongoing support of global breast cancer awareness, research and education. This year, $2 from the sale of each gift set will go to breast cancer efforts around the world. For every lash and brow conditioner sold online through the end of October, one RevitaBrow Advanced will also be given to City of Hope.
More great products supporting Breast Cancer Awareness