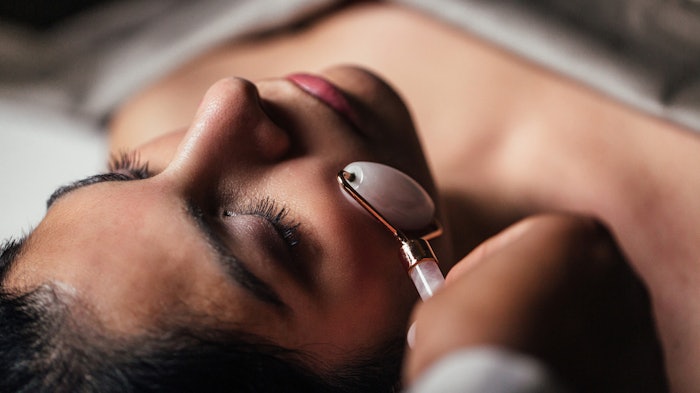 Courtesy of Four Seasons Hotel New York Downtown
The Spa at Four Seasons Hotel New York Downtown has added four facials featuring holistic therapies and luxury 111SKIN products to its treatment menu. 
1. Celestial Black Diamond Non-Surgical Lift Facial: An intensive treatment that helps fight signs of aging. The experience uses the brand's Intensive Collection, which addresses pigmentation and leaves skin looking more lifted and youthful.
2. The Signature Harley Street Facial: Featuring 111SKIN's signature NAC Y2 complex, this facial begins with a double cleanse treatment to restore irritated skin. The treatment then targets dehydration, sensitivity and rosacea, leaving guests feeling and looking calmer and deeply hydrated.
3. De-puffing Cryo Facial: This cryotherapy treatment utilizes cooled, purified air to energize the skin and increase microcirculation to reduce puffiness and detoxify. Ideal for jet-lagged travelers, the cryotherapy ensures a brighter, firmer and glowing complexion.
4. Rose Gold Radiance Facial: This facial features a three-level approach to facial massage: a signature 111SKIN technique, smoothing wand and rose quartz crystal. The treatment relaxes and soothes the mind while alleviating irritation and inflammation. Added gold and rose extract ensure the skin appears lifted, firm and sculpted.
"Offering 111SKIN allows us to further enhance our personalized five-star spa experiences for our guests," said spa director Eric Smith. "I am passionate about incorporating unique, effective self-care, and 111SKIN products are an ideal combination of clinical and luxurious skin care that I know our beauty enthusiasts will appreciate."