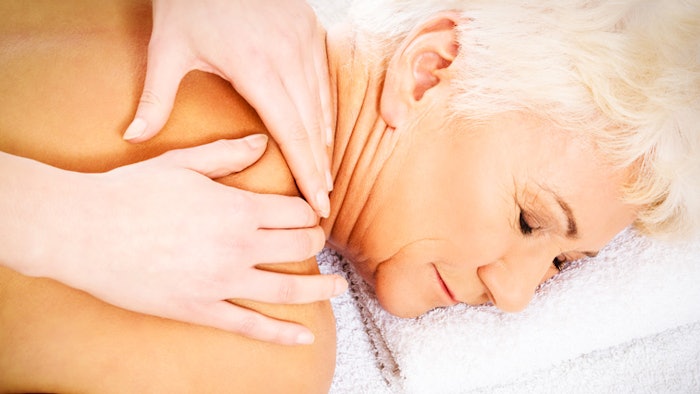 For older clients, geriatric massages have been shown to help manage client's health symptoms. These geriatric massages can work to help emotional and physical concerns they may face. 
Based on different research, Healthline compiled the benefits of geriatric massages, which include:
Enhanced well-being, 
Enhanced health, 
Increased skin temperature,
Reduced stress, and
Reduced aggressive behavior in those with dementia.
Related: Consumers Seek Massage to Build Body Confidence Post Pandemic