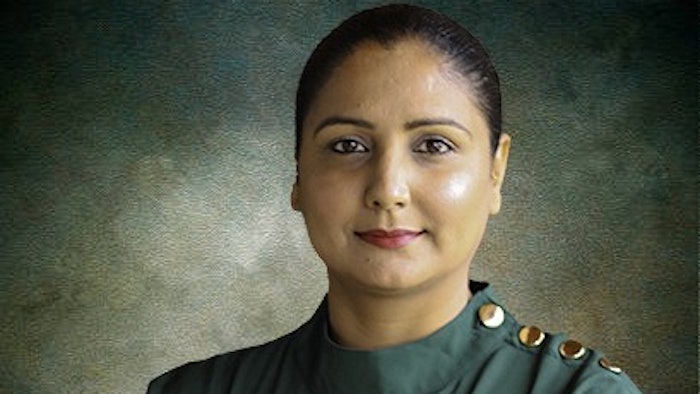 Photo courtesy of Hartling Resorts
Hartling Resorts announced that seasoned hotelier, Saroj Barthwal, has joined spa operations at The Palms Turks & Caicos and The Shore Club as Spa Manager. Barthwal worked at COMO Parrot Cay, Turks and Caicos Islands from 2015-2016 as the Retreat Manager before embarking on a hospitality journey around the globe. 
"We believe that the well-being of our guests is more important than ever, and we are grateful to have Saroj on board to further this effort on the island and at our resorts," said Stan Hartling, CEO of The Hartling Group. "The spa and wellness programs at both properties have been award-winning, and most importantly, exceptionally-received by guests. Saroj's guidance, enthusiasm, and experience will help take the facilities to the next level and solidify their place as best in class in the Caribbean."'
Related: Tricoci Salon & Spa Welcomes Elizabeth Allison as Chief Executive Officer
Born and raised in India, Barthwal brings insights and expertise, in addition to nearly 15 years of skilled spa experience, to the position. As spa manager, she will be responsible for overseeing the day-to-day operations of the spas at The Palms and The Shore Club. Her primary duties will include managing staff, ensuring customer service, managing finances, and implementing marketing strategies to increase revenue.  
"I am thrilled to be back on the Turks & Caicos Islands, at the helm of the spa experiences at The Palms and The Shore Club," said  Barthwal. "I take great pride in promoting luxury and sustainable hospitality through the lens of wellness and well-being, and look forward to welcoming guests to a menu of rejuvenating, tranquil and regionally-inspired treatments."
For the last year, Barthwal was part of the pre-opening team at Coulibri Ridge, Dominica as Resident Manager. Ahead of that, she was associated with Four Seasons Hotel Hangzhou at West Lake, China as a Spa Consultant. Previously, she worked in various spa and operation roles both in Bhutan and Turks and Caicos, gaining her unmatched local and global experience.