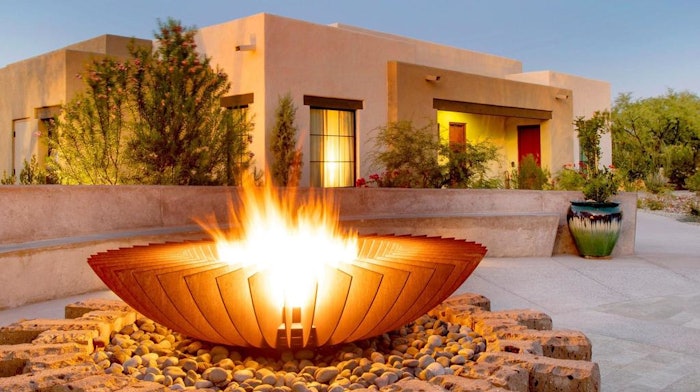 Photo courtesy of Canyon Ranch.
Canyon Ranch announced a comprehensive ecosystem of experiences designed to support  guests with a lifetime of guidance. The company is now introducing urban-based clubs and a digital app, as well as adding a location in Austin, Texas. 
A New Resort
Canyon Ranch secured up to $200 million in capital to develop the Austin resort, which plans to begin construction in 2023 and open to guests in 2025. 
Related: Canyon Ranch Creates Signature Facials with VENN Skin Care
The Austin Resort will join the other Canyon Ranch locations to provide guests with the opportunity to engage with the brand's unique approach to well-being. Resort guests can begin their stay with a consult with a dedicated Wellness Guide and discuss their personal wellness intentions. The Wellness Guide then selects experts across a broad range of disciplines, who become the guest's personal team of advisors throughout their stay. 
During their visit, guests follow a plan of services and experiences to learn and practice new behaviors and have access to Canyon Ranch's retreat and spa. 
A New Club
Canyon Ranch Club will offer members a local, personal team of wellness experts to help guide their everyday wellness practice. Exclusive member offerings will include access to fitness and spa facilities, an ongoing social support system, frequent and consistent coaching, progress benchmarking and more. 
A New App
The first release of the Canyon Ranch App is already available to guests at the Tucson, Arizona, location. The app allows guests to manage their itinerary, like exploring available services, classes, presentations and activities. They can also to schedule selections on their daily agenda.
"First and foremost, we exist to help people live better, longer. Expanding access to our resorts with the Austin location is just one part of a broader Canyon Ranch strategy to engage with our guests on a lifetime journey of well-being," said Jeff Kuster, CEO of Canyon Ranch. "Guests will soon be able to begin or continue their wellness experience at our new Canyon Ranch Clubs and be supported by our digital app. The Canyon Ranch ecosystem will surround you with insights, skills and the motivation needed to achieve true transformation."