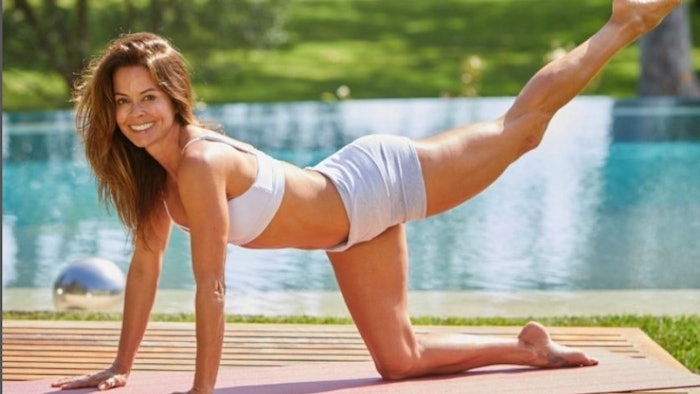 Via @brookeburke
La Plage Wellness Retreat, located in the Loews Santa Monica Hotel, has named Brooke Burke as its creative director of operations. Burke is a television host, fitness educator, author, mother, and founder and CEO of Brooke Burke Body (BB Body).
At La Plage Wellness Retreat, Burke will create and facilitate holistic wellness journeys that incorporate Brooke Burke Body concepts into retreat experiences. The first retreat is a five-night stay packed with holistic modalities including yoga, meditation, sound healing, personal training, massage, floatation, hypnotherapy, nutrition, Burke's famous Malibu Booty Burn and more.
"I am thrilled to join the team of La Plage Wellness as creative director of operations," said Burke. "I created Brooke Burke Body as a means for every BODY to be able to experience health and wellness anytime, anywhere. But nothing can replace the collective energy when we are together in real life. La Plage is known for its collective and customized wellness programs, and I'm excited to bring our joint vision to people of all ages, shapes, sizes and experience levels at the beautiful, picturesque Loews Santa Monica Hotel."
"We couldn't be more excited to have Brooke Burke join our team in the newly created role of creative director of operations. As a TV personality, fitness icon, and certified breathwork instructor who has built a highly successful health and wellness business, we know Brooke has the experience and creativity to continue to evolve La Plage Wellness' in-person experiences while staying true to our multidisciplinary approach including fitness, nutrition and behavioral modalities to address all aspects of your well-being," said Damian Bertrand C.Ht, cofounder and program director of La Plage Wellness.