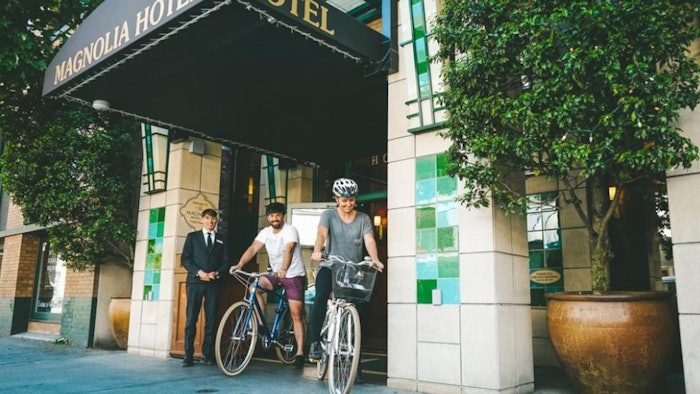 Courtesy of Magnolia Hotel & Spa
The 
 in Victoria, BC, has launched its  , along with two Curated Trails maps so guests can enjoy a full culinary experience of Vancouver island. This programming allows guests to explore  the island's pastoral farms, fields and countryside at their own pace.
The first trail map includes the 500-acre 
;  ; Roost Winery, Bistro and Farm Bakery with farm-fresh menus;  , home to some of the oldest vineyards on Vancouver Island; and  , which sells honey and beeswax products and allows guests to wander through a picture-perfect wildflower meadow.
The second trail map includes a self-guided tour of the Cowichan Valley wineries. For guests who want to explore a little further, the Cowichan Flavour Trail pauses at
 for panoramic views of the South Island before heading up the east coast of Vancouver Island to the Cowichan Valley. They can enjoy a glass of sparkling Charme de l'Ile at   or an earthy Pinot Noir at   before sampling small batch brews at Red Arrow Brewing Co  or hand-crafted cider and artisan pizzas at  .
The package includes an overnight stay and nightly dining credit to the hotel restaurant, plus a choice of Curated Trails maps including Flavor Trails, Craft Breweries, Tapas Trail and more, as well as complimentary use of the hotel's cruiser bicycles.