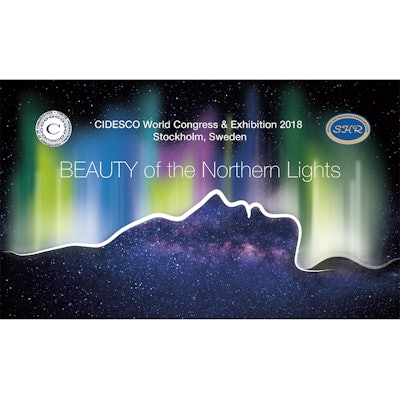 CIDESCO, have announced the dates and location for its 66th World Congress and Exhibition. This prestigious event which brings together beauty and spa professionals from around the world will be held in Stockholm, Sweden on September, 6th to 9th 2018.
With the theme of 'Beauty of the Northern Lights', the 66th World Congress and Exhibition will explore the Nordic spa, beauty and wellness industry and its influence on the rest of the world, drawing inspiration from its host country and neighbours. This will include educational talks which shed light on spa, beauty and wellness practices popular in Nordic culture.
RELATED: Face & Body Announces Partnership With CIDESCO USA
The four day programme of events includes a CIDESCO Examiners' and Schools' Meeting, General Assembly (by invitation only) and two days' Exhibition & Lecture programme which is open to trade visitors. Lectures will feature renowned world speakers who will discuss the latest trends, procedures, ingredients, business management skills and financial advice.
The theme for the CIDESCO Make-up & Body Art competition, a much-anticipated highlight in the programme, is 'Gods and Creatures of the Norse Mythology'. Entrants are encouraged to create unique, artistic looks influenced by Nordic tradition and heritage.
RELATED: Industry Experts Reveal Spa Trends, Values and Challenges in 2018
The CIDESCO World Congress aims to create an open, non-biased platform for beauty, spa and wellness professionals to educate one another and develop the industry as a whole.
Announcing the 2018 CIDESCO World Congress dates, Anna-Cari Gund, President of CIDESCO International says "I am delighted that the next CIDESCO World Congress will be in my home city of Stockholm which will also be an important occasion for our Nordic neighbours and partners. We hope to have a fantastic turnout as we discuss advancement of standards in the industry along with immersing our delegates in the beauty and wellbeing which our countries are known for."