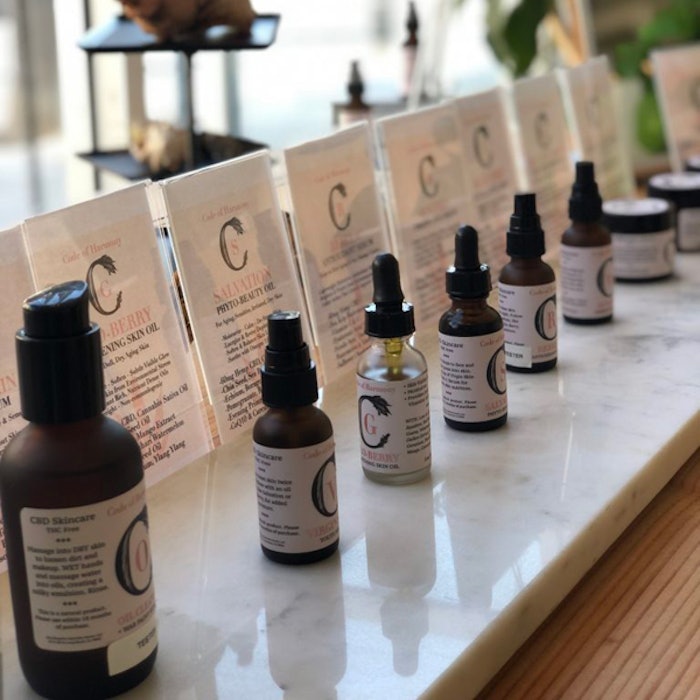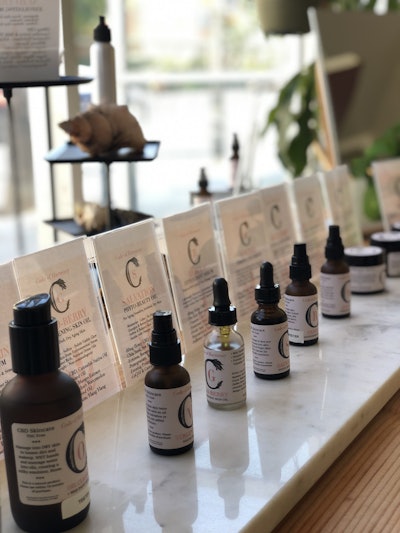 As a beauty editor it's my job to be in the know when it comes to skincare industry trends, and even though I've written the word "CBD" more times this year than I can count, I've never experienced the craze for myself. That's why when Code of Harmony in Long Beach, California, invited me in to experience its new Code of Harmony Balance CBD Facial (60 min./$95), I couldn't pass up the chance to finally try out the "it" ingredient for myself.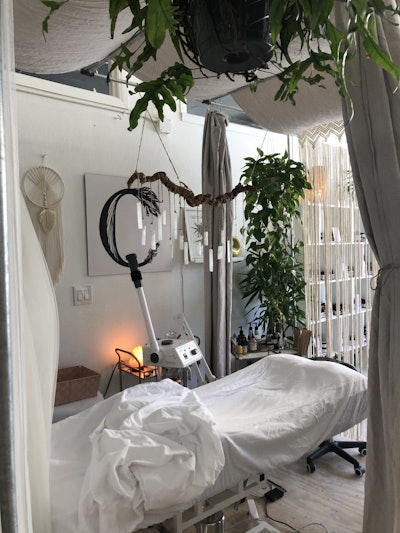 The treatment taps the brand's esthetician-created products to reveal smooth, glowing skin. My main goal was to brighten some acne scars and leave with an overall healthier-looking complexion. During our consultation, I confided in my esthetician Janet Schriever—aka Code of Harmony founder and formulator—about my acne-prone skin and the areas where I tend to break out.
Janet started off with a double cleanse to swipe away makeup and helped circulate blood flow by gliding a gua sha tool across my face. Then after analyzing my skin, she applied an exfoliating fruit acid AHA and super seed polish peel. While she let the exfoliant sit, she performed a neck massage with a lightweight oil.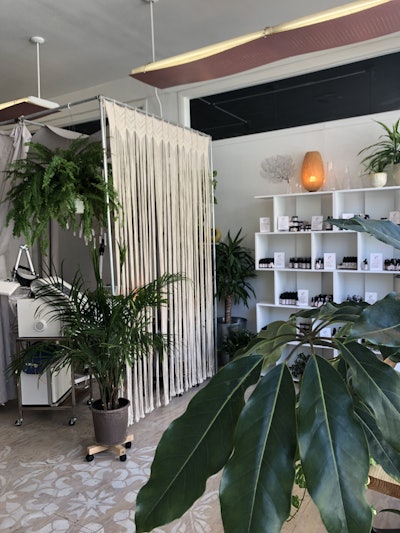 Ten minutes later, she extracted blackheads on my nose and white heads across my chin and brushed on a thick gel mask to calm and soothe my skin. As the gel set, she performed a hand and arm massage mixing oil and a heavy balm for pain relief. She then removed the mask and used a jade roller to smooth on a custom blend of CBD-infused serums to my neck, face and décolletage. Janet finished the facial by massaging in a moisturizer using a jade roller, gua sha, facial cupping and Kansa wand.
I left the treatment table with glowing skin and a smooth complexion that continued on for days to come. It's safe to say that I'm officially behind the hype surrounding CBD!
—Jasmine Brown