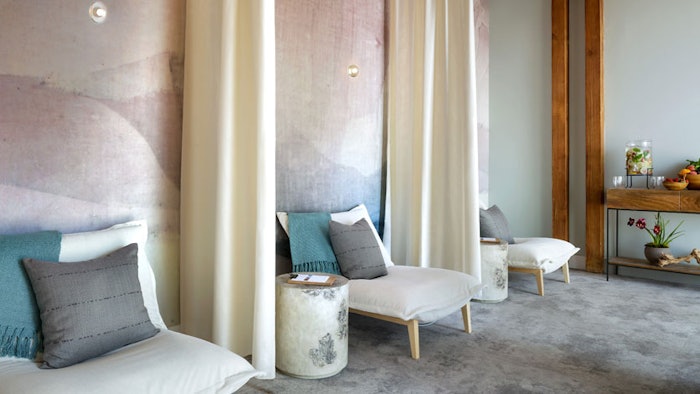 Need to Know
The oceanfront Sanctuary Beach Resort is housed on 19 acres of Monterey Bay shoreline, part of the protected Marina Dunes Preserve. The hotel features 60 cottage guestrooms and suites, and offers panoramic sunset views, the serene soundtrack of the nearby surf, and the 800-square-foot spa, inspired by local land and ocean elements— both in terms of design and services. The Spa at Sanctuary is comprised of 3 treatment rooms, plus a relaxation room, locker room, welcome area and outdoor deck overlooking the resort and bluffs. The menu, touted as a "holistic approach to overall wellness," includes traditional facials and massages in addition to custom full-body treatments aimed at physical and mental rejuvenation, incorporating components from basalt and mineral-rich seaweed to chakra stones.
PHOTOS: Dorchester Spa, London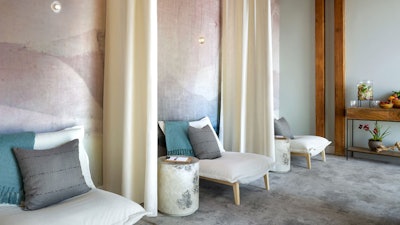 Signature Service
The Salt Wood Spa Rx (80 min./$240) is the spa's bespoke body treatment featuring sea salt exfoliation to smooth the skin and release toxins, followed by a relaxing head-to-toe massage utilizing antioxidant-rich products for a healthy-looking glow. The custom, seasonal salt blend is made daily by local chefs and is also available in the spa's retail area.
PHOTOS: Essentia Day Spa, Lizard Island, Australia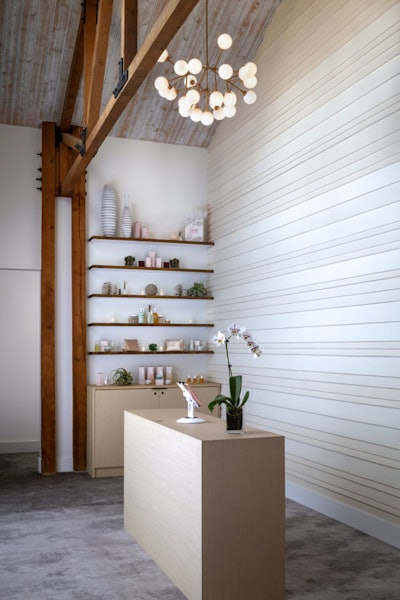 Noteworthy
Wellness offerings designed to reduce stress and revitalize the spirit abound at this seaside spa. Clients can take part in private yoga classes, guided meditation sessions and active stretching; on weekends, guests can participate in nature walks led by experts from Monterey Peninsula Guides & Hiking. Those who go on this gentle, two-mile excursion through the preserve learn about the local plant- and wildlife while taking in the beautiful scenery of the dunes. The spa also retails luxurious items, including Privai botanical skin care, a lavender- scented spa wrap and OSEA Himalayan pink bath salts.
–by Laura Waldon