Need to Know
Located at the base of Machu Picchu, El MaPi Hotel by Inkaterra overlooks the Amazonian cloud forest from a height of over 6,600 feet. The 130-room hotel opened in 2008 but it wasn't until this May that Spa del Bosque was unveiled. "We needed a space dedicated to body and soul, where guests could relax and enhance their visit to Machu Picchu," says Pamela Aguirre, Inkaterra's corporate spa coordinator. Located on the property's top floor, the spa configures four private mountain-view treatment rooms (including one for couples), in addition to a hydrotherapy circuit complete with pine sauna; heated plunge pool; hydro massage showers; and hydration zone, where teas, infusions and a "water of the day" are served.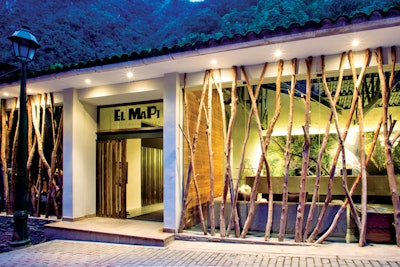 Noteworthy
All spa products are 100 percent organic, derived from botanical extracts and Andean herbs and grains. "Eucalyptus and coca leaves have positive effects on the respiratory and digestive systems," explains Aguirre. "For local grains, we use quinoa; its high protein and amino acid content make it ideal for use in facial services." Each treatment includes a cranial massage, which focuses on pressure points to stimulate blood flow, and to reduce discomfort and headaches due to altitude sickness.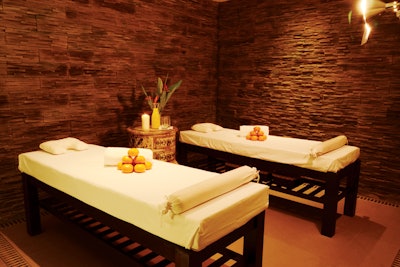 Signature Service
The spa's most requested offering is the Special MaPi Therapy (80 min./$80), which combines four therapies— a leg treatment, relaxing massage, lymphatic drainage and cranial massage with Inca techniques—to relieve overworked muscles and decrease fluid retention caused by the high altitude. Pairing treatments with the hydrotherapy circuit has proven favorable among guests, who enjoy the enhanced effects of relaxation after a day of strenuous sightseeing.
–by Marina Kay