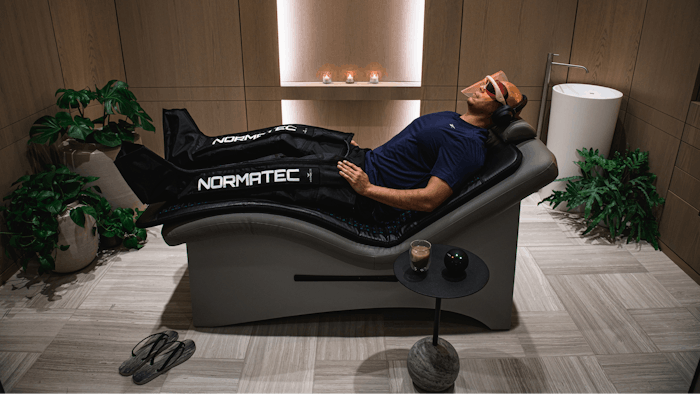 Courtesy of Oakworks
Oakworks debuted its SoVi Vibroacoustic System at the International Spa Association (ISPA) Conference in May 2022. The SoVi Vibroacoustic System is integrated into the Oakworks Curva Lounger Anti-Gravity Chair or Britta Table. 
The vibratory and auditory technology can be a way to deliver healing modalities to guests or add soothing audio that complements spa experiences. The proprietary vibroacoustic technology promotes relaxation and stress management, as well as enabling customized and touchless treatments.
"We are especially proud to launch SoVi's open platform so our partners can customize their own sound and vibration therapy protocols," said Jessica Wadley, VP of business development and chair of the ISPA Resource Partner Committee. "Spa directors told us they don't want to be locked into set treatment protocols, and like that we stick to what we do best."