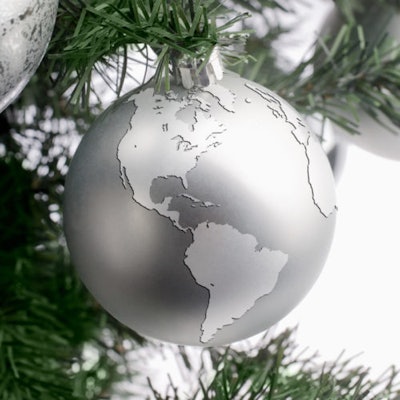 [Image: Getty Images]
Inspired by seven spa locales of different ambiences and sizes, we gathered an eclectic array of holiday gifts for all your clientele. Here's our first category—stay tuned for more!

It's the most magical time of the year, but to get ahead of the game it's crucial to start stocking your retail areas now. For the 2016 installment of our annual gift guide, we've taken a map of the U.S. as our starting point and collected a tempting selection of goodies and gadgets based on location and spa type. Read on for ideas and inspiration—we hope yule love it!
Holiday Gift Guide 2016 – Washington, D.C. Wellness Mecca
Holiday Gift Guide: Big Island Bliss
Holiday Gift Guide: Manhattan Metropolis
Holiday Gift Guide: Miami Chic
Holiday Gift Guide: Sustainable in Seattle
Holiday Gift Guide: Pretty in Palm Springs
Holiday Gift Guide: Tantalizing Topeka
Save