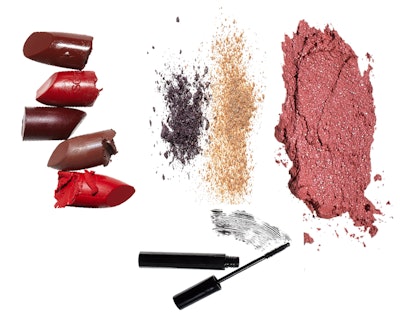 The mercury may be sinking, but effervescent colors and bold beauty are on the rise.
Ah, autumn: falling leaves, golden sunsets and crisp air. When the temperatures dip, the hues in nature, fashion and beauty begin to deepen. This fall, however, bright colors aren't totally disappearing as the transitional season arrives.
"Along with anchoring earth tones, exuberant pops of vibrant colors are appearing," notes Leatrice Eiseman, executive director of the Pantone Color Institute, referencing the 10 shades in Pantone's Fall 2016 Fashion Color Report. "These unexpectedly vivacious colors act as playful but structured departures from your more typical fall shades."
Those vivacious colors to which Eiseman refers: Spicy Mustard, a deep, zesty yellow; Bodacious, a bright, rich purple; Aurora Red, a warm, bold shade; and Lush Meadow, an elegant, fresh green. Two cool blues—Riverside and Airy Blue—lead the palette, which is rounded out by Sharkskin (a mid-tone gray), Warm Taupe (a timeless neutral), Dusty Cedar (a deep rose) and Potter's Clay (a russet orange). Brilliant, yet rooted in earthy, spa-friendly tones, these hues will be power players as your clients switch their sundresses for sweaters.
Seasonal colors and runway shows offer inspiration and avant-garde glam, but ultimately clients reach for products that best complement their skin tones. That makes it your job to meld the two by staying on top of the latest looks, and helping clients adapt those looks to their complexions. "Makeup trends for Fall/Winter 2016 are all about bold beauty," notes Heather Nelson, Santa Clarita, CA-based makeup artist and owner of WAX by Heather Nelson. "Shimmery eyelids with strong eyelashes, flashes of sparkle and flawless, cherub-like skin were staples on the runways."
Simple, vibrant stains are on-trend for lip colors. "This season, it's all about a dark berry or bright red lip," says Natalie Soto-Carlisle, global educator for Jane Iredale. "What's great about fall is that if all you're wearing is a bold lip and mascara, it's beautiful and classic." New York City–based makeup artist Jamie Dorman notes that discovering the right color for your clients' lips will make all the difference. "The perfect shade of red will complement her skin tone and light up her whole face."

Electric Eyes
Shimmery shadows lend themselves to beautiful twists on the smoky eye; dynamic, vivid liners create a more dramatic, artful look.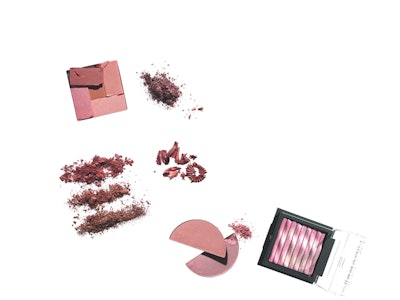 Iridescent Complexions
Help your clients execute a light, luminous, slightly shimmery glow with blushes, bronzers and highlighters of all mediums and hues.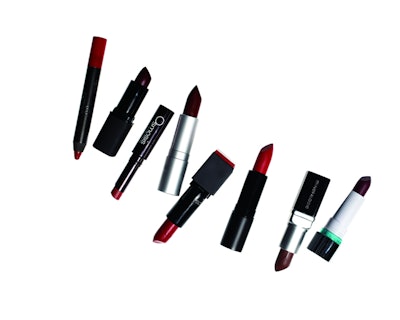 Power-statement Puckers
Bright red or vampy dark—a killer lip color is all your clients need to feel on-point this season.
– By Rachel Kossman
Read the full article in the digital magazine.