Just in time for summer—rescue clients' skin with these sun protection products!
Summer has finally arrived! Although you should recommend sun protection to clients year-round, it's extra important at this time of year. Whether they're concerned about premature signs of aging or developing skin cancer — the American Academy of Dermatology estimates that one in five Americans will develop skin cancer in their lifetimes—or are experiencing post-treatment sensitivity, sunscreen is a vital component of their (and everyone's!) skincare regimen. That's why DAYSPA sought expert advice to shed a bright light on shielding yourself—and your clients—from the sun.
For starters, you may be surprised to hear that it's been nearly a decade since the U.S. Food and Drug Administration (FDA) has approved a new sun-blocking active ingredient. That will soon be changing—the Sunscreen Innovation Act, passed in late 2014, requires that the FDA reviews new sunscreen ingredients within 11 months.
Interestingly—and importantly—when it comes to the proper application of SPF products, many of us apparently need to go back to basics. "When applied correctly, SPF 30 blocks 97% of the sun's UVB rays, but consumers are using only approximately one-third of the recommended amount," says board certified dermatologist Michael Swann, MD. "Therefore, they aren't getting as much protection as they think they are. SPF 50 or higher might be a better option for those who are applying more modest doses."
Sara LaBree, Jurlique's education manager, points to PA—a newer sunscreen rating. "PA measures the level of protection against the sun's UVA radiation, or 'aging' rays, that penetrate into the dermis and cause long-term damage," she explains. Most SPFs on the market today are numbered based on their protection from UVB rays. "PA+ provides some protection against UVA rays, PA++ is moderate protection and PA+++ is the highest rating," says LaBree.
Experts agree that lifestyle plays a major role in how clients should select a sunscreen. Luckily, there are plenty of variations to choose from. If they spend a lot of time outdoors—hiking, biking, playing sports or watersports—steer them toward a broad-spectrum sunscreen with a high SPF. "Pick one that's both sweat and water resistant; they're richer and tend to feature more occlusive formulas," advises Kim Lee,corporate sales educator at Pevonia.
"If they run a lot of daily errands, advise an antiaging sunscreen with natural mineral ingredients to reflect UVA and UVB rays; these are often as hydrating as a moisturizer," points out Lee. "Nowadays, you can find formulas with self-adjusting, corrective tints to provide skin with a sun-kissed look. Plus, there are multipurpose sunscreens that contain deeply moisturizing, firming and antiaging ingredients too!"
For more resources, visit the American Cancer Society and the American Academy of Dermatology.
Don't forget: the best way for clients to defend their skin completely is by physically avoiding the sun as much as possible, so remind them that shade, as well as sun block, is their friend. Click through for the latest top crop of sun protection products!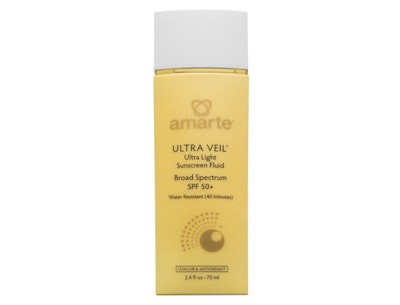 Amarte Ultra Veil Ultra Light Sunscreen Fluid Broad Spectrum SPF 50+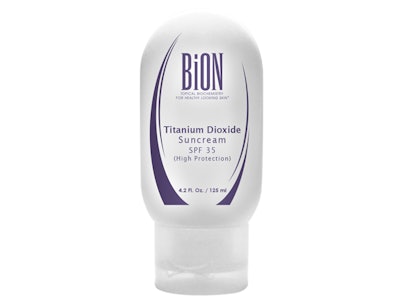 BiON Research Skincare Titanium Dioxide Suncream SPF 35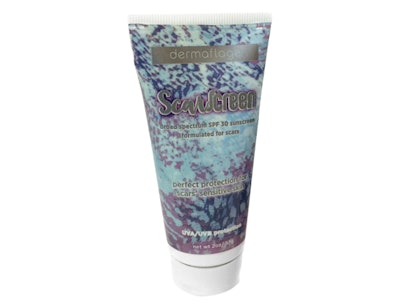 Dermaflage ScarScreen SPF 30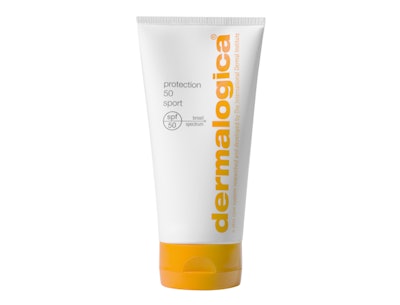 Dermalogica Protection 50 Sport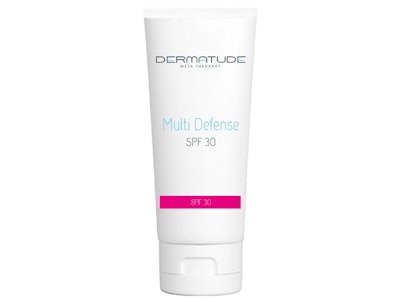 Dermatude Multi Defense SPF 30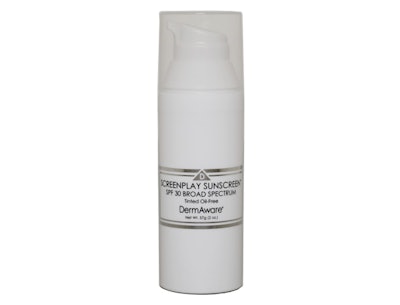 DermAware Screenplay Sunscreen SPF 30 Broad Spectrum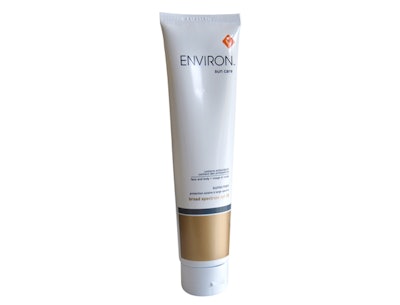 Environ Sunscreen Broad Spectrum SPF 25
Fleur's CC Crème Perfect Skin Solution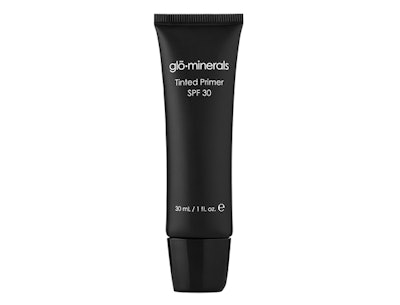 Gl?•Minerals Tinted Primer SPF 30
Guinot Ultra UV Sunscreen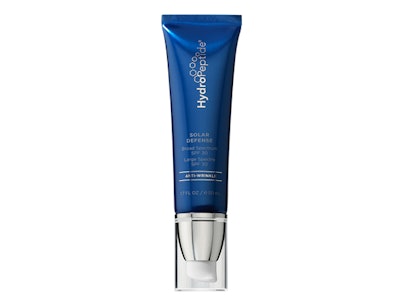 HydroPeptide Solar Defense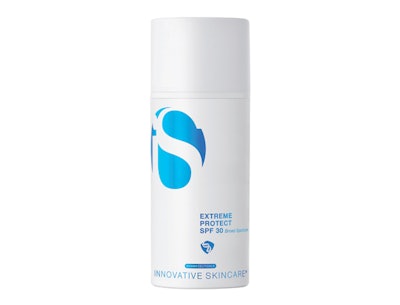 IS Clinical Extreme Protect SPF 30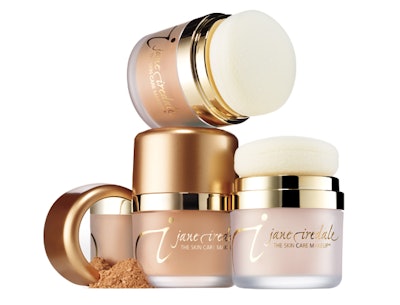 Jane Iredale Powder-Me SPF Dry Sunscreen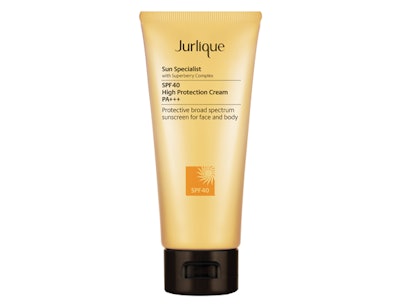 Jurlique Sun Specialist with Superberry Complex SPF 40 High Protection Cream PA+++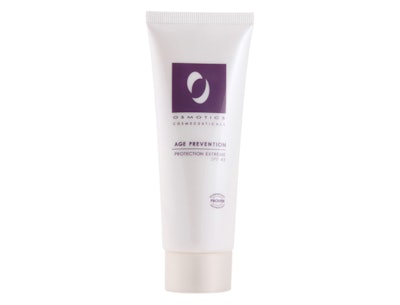 Osmotics Cosmeceuticals Age Prevention Protection Extreme SPF 45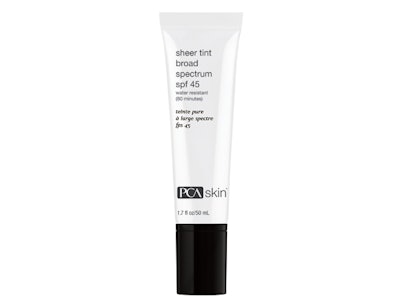 PCA Skin Sheer Tint Broad Spectrum SPF 45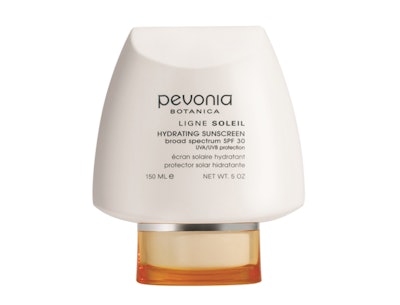 Pevonia Hydrating Sunscreen Broad Spectrum SPF 30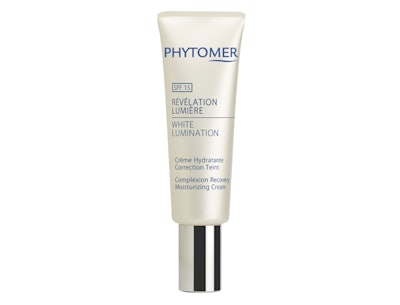 Phytomer White Lumination Complexion Recovery Moisturizing Cream
Repêchage Mineral Face Shield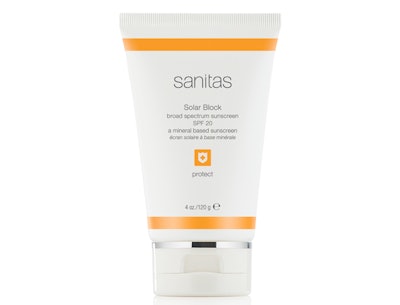 Sanitas Solar Block Broad Spectrum Sunscreen SPF 20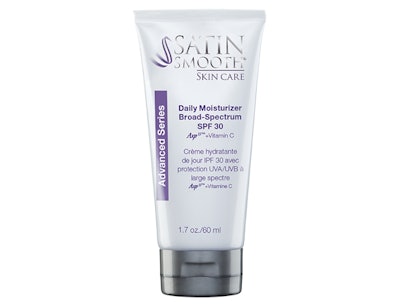 Satin Smooth Skin Care Daily Moisturizer Broad-Spectrum SPF 30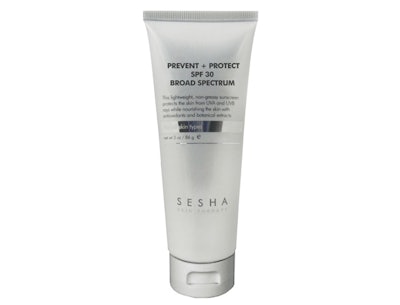 Sesha Skin Therapy Prevent + Protect SPF 30 Broad Spectrum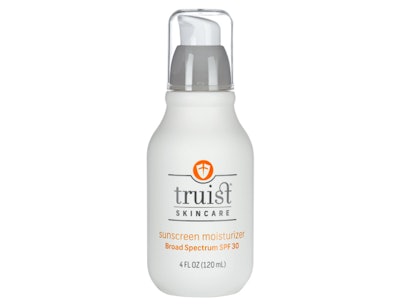 Truist Skincare Sunscreen Moisturizer Broad Spectrum SPF 30