DAYSPA
picks 15 last-minute fabulous finds for your spa's holiday retail shelves!
Time is always at a premium come the holidays, so why not save your clients the trouble of shopping—and reap the rewards of additional revenue—by adding some boutique-style treasures to your retail shelves? From chic beauty kits to eco-friendly accessories to unique home decor items, let your imagination explore the possibilities. Here,
DAYSPA
gets you started with some ideas to tempt holiday season spa guests. For more holiday retail choices, be sure to check out our special
October Gift Guide
issue!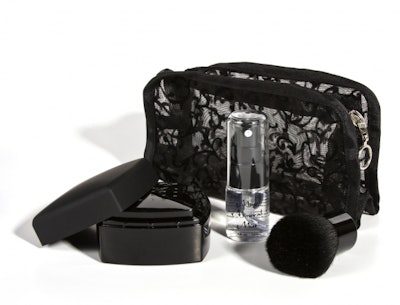 A choice of foundation, bronzer or highlighter keeps company with a Kabuki Brush and Mini Mist in an elegant black velvet and mesh cosmetics bag, courtesy of Mineral Mine/Brush Up with Barbara.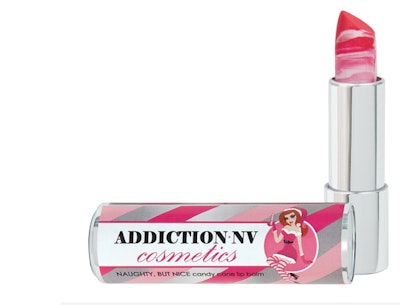 All hail this sweet stocking stuffer with an attitude from Addiction NV Cosmetics. Swirled red-and-white lip balm looks and tastes like a candy cane, but it's part moisturizing treatment and part sassy temptation.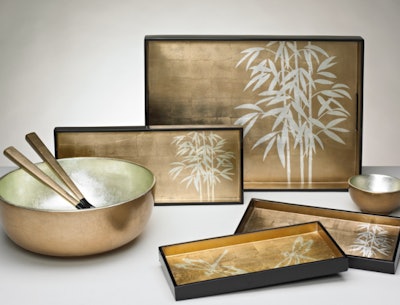 Echo your spa's ambiance by retailing a selection of lacquered trays, bowls and bathroom accessories in subtle, spa-like patterns from J. Fleet Designs. The company also does custom work for such prestigious clients as the spa at The Four Seasons in Paris.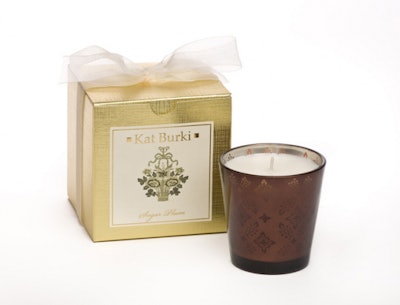 Kat Burki helps shoppers answer the seasonal call for hostess gifts with this 2011 Holiday Collection of organic soaps and renewable soy wax candles. Fragrance creations such as Sugar Plum and Hot Toddy blend intoxicating spices with the warm essences of vanilla and fruits to ensure a festive yet relaxing atmosphere.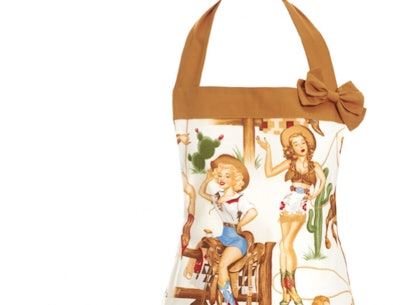 Funky yet feminine, and sporting design themes like Asian Flowers, Cowgirl and Rock n Roll, these throwbacks from Carolyn's Kitchen give the iconic 1950s housewife a sexy, ironic edge. Comes with accessories like potholders and—yes—garters.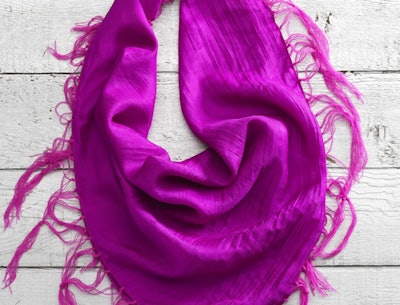 Gaiam's selection of wellness lifestyle merchandise is legendary in spa circles, and scarves—such as this fair trade, fuchsia selection made of 100% silk—are an especially choice gift item.

This sleek number from Mini Kittour will inspire purrs from beauty-conscious women on the go. The glamorous quilted gold exterior features: a double zipper; TSA-approved leak-proof bottles and spill-proof jars (2 each); a 3-piece goat hair cosmetic brush set; large mirror; extra space for other essentials and 2 removable charms for extra flair. So chic it can double as an evening bag.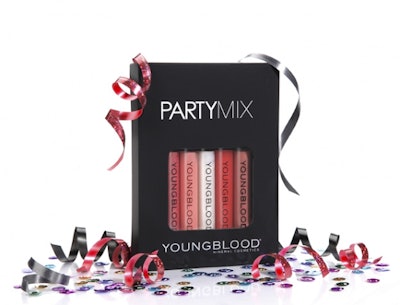 Five fete-worthy lip glosses from Youngblood Mineral Cosmetics share one sleek box in this pretty assortment, providing nonsticky plumping action with vitamin E and peptides to nourish, soothe and beautify. Succulent shades include Marrakech, a sherry coral-pink-red with gold shimmer; Coy, a sheer apricot-pink; and Reflection, a crystal-clear kiss of shimmer.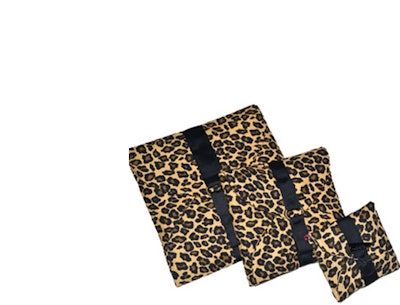 When it comes to toting jewelry, Gemvelopes are a striking and stylish alternative to Ziploc bags. An array of designs, including leopard print and paisley, envelop special sections for stud earrings and bracelets, and a special strap holds rings and necklaces. All are complemented by a variety of matching exterior ribbons, as well as different closures and snaps.

This new line of fair trade clutches, purses and bags from Scandle turn accessories into art of the most responsible kind. Handmade by artisans in developing countries out of recycled magazines, newspapers, candy wrappers and UPC bar code labels that would otherwise end up in landfills, these unique fashion accents benefit the world and the wardrobe.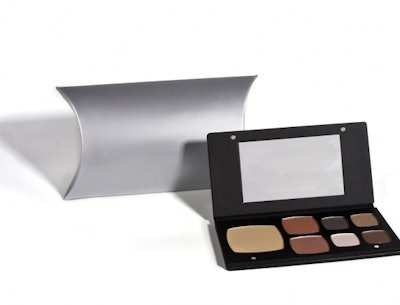 Six combinations of alluring hues make these handy sets from Mineral Mine/Brush Up with Barbara appealing to everyone. Each kit includes foundation, two blushes and four eye shadows.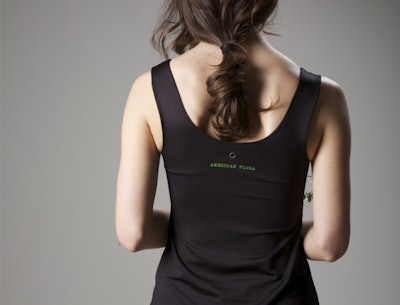 Patriotic yogis will appreciate working off their holiday desserts in American Flora's high-performance line of tank tops and crop pants made in the USA using 100% U.S.-sourced, eco-friendly fabric. A percentage of every sale goes to the Partnership for Breast Care at Hartford Hospital in Hartford, CT.

It's time to party with Duri Cosmetics' seasonal lacquer trios that shimmer and shine with celebratory abandon. All of the festive threesomes are suspended in holiday packaging to spread fashion-forward cheer.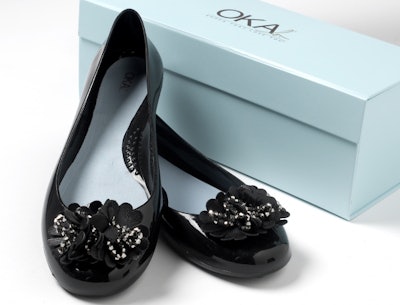 Serious about recycling, the folks at OKA b make their footwear from recyclable materials, then invite wearers to send back well-loved pairs to allow the company to make new ones. The company has donated thousands of pairs to the people of Haiti and to breast cancer patients in the U.S.