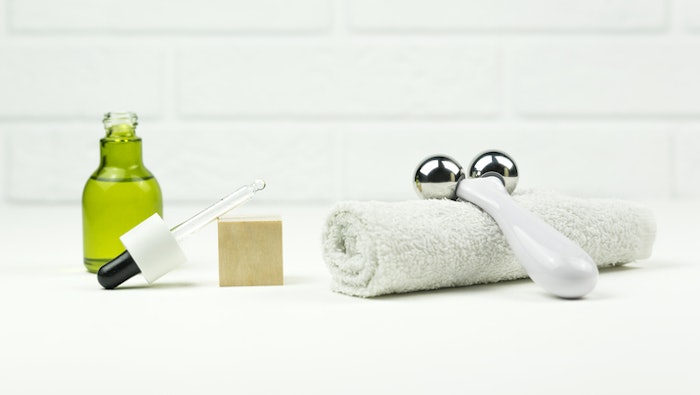 The CBD continues, as products pop up everywhereon store shelves everywhere, from grocery stores to gift shops. But, not all CBD products are created equal. Since your guests will be putting the product into or onto their bodies, safety and efficacy need to be a priority when choosing a brand. 
As with any other product, you should read and understand the label, know how the CBD is produced and confirm that the manufacturer invests in third-party testing. Unfortunately, you cannot assume everything on the market works; CBD products are widely unregulated, with many brands making false claims and producing low-grade products.
Here are three ways to help ensure you're getting a safe and effective CBD product for your spa.
1. Understand Different Products
Everyone responds to CBD in distinct ways. So, it's important to choose the right product for what your guest wants to get out of the treatment. A topical cream may be best for pain relief and can be used in spa and at home, while a tincture may be better for relieving anxiety and, therefore, a better fit for retail areas only.
CBD generally comes in three formulations: full-spectrum, broad-spectrum and isolate. Full-spectrum CBD products are often the most potent and effective, as they contain other compounds of the cannabis plant, including trace amounts of THC, terpenes and other phyto-cannabinoids. Broad-spectrum CBD also contains these cannabis plant compounds, but doesn't contain any detectable THC. CBD isolate is the pure CBD extract without any other compounds.
2. Read the Label
In the absence of federal oversight, CBD product labels can be incredibly inaccurate and misleading. It's important to take the time to read labels and do a little extra homework by visiting the brand's website. For starters, find out where the product is sourced and where the hemp is grown. Some brands source hemp from overseas, which can contain harmful additives and pollutants.
Check the full list of ingredients, too. For instance, products using hemp seed oil may not provide the same effects as cannabinoid-rich hemp extract. Also, be sure to check for THC content. Legally, only products with less than 0.3% THC can be labeled as CBD.
3. Confirm Product Testing
CBD products are not required to undergo safety testing. That's right. There are currently no national federal regulations that require hemp-derived CBD to be tested for contaminants, pesticides or heavy metals—not to mention efficacy, potency and general safety. So, the best way to ensure you're getting a safe product is to purchase from a reputable brand that invests in third-party testing.
Such companies will publish a Certificate of Analysis (COA) showing that the product has been tested for potency, efficacy and safety. Again, this is not a requirement and most brands don't invest in this added layer of protection and assurance.
Finding high quality, effective, and safe CBD products is a challenge in such a crowded market, but these tips are sure to help you find the right ones for your spa and your guests.
Chris Adlakha, PharmD, operates compounding pharmacies in Texas where his Elevated Wellness line of CBD products is produced and available wholesale.