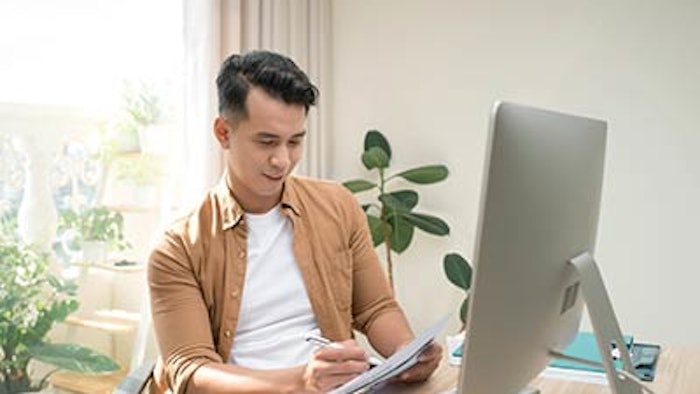 Enhanced Esthetics
There's no shortage of continuing education for estheticians looking to improve their skincare expertise, and they can get certified in plenty of topics.
The National Coalition of Estheticians Association (NCEA, nceacertified.org) is the national accreditor for continuing education, with classes and certification available to estheticians, cosmetologists and medical professionals. The NCEA National Exam is proctored live online, and once someone is NCEA certified, they'll receive access to the Association's numerous affiliates. In addition, other pros like spa managers and massage therapists can visit the website and take any of the courses without having to complete the certification.
Derma Education TV (dermaeducationtv.com) provides a range of classes, webinars and programs on several topics to support professionals' knowledge base and skill sets. With platforms aimed at improving estheticians' careers with critical thinking and up-to-date science and concepts, Derma Education TV offers courses in aromatherapy, cosmetic chemistry and ingredient classification, skin disease physiology and more.
The Institute of Advanced Aesthetics and Health Sciences (IAAHS, iaahs.com) is an extensive program providing common practices and applications for managing skin conditions. Comprised of online self-study or self-study books, all courses include a certificate of completion in medical esthetics and NCEA CE hours. Classes include chemical peels, laser training, microcurrent and photodynamic therapy, among others.
Jumozy (jumozy.com) allows therapists to fulfill a variety of CE requirements in the U.S. and Canada, including state requirements for estheticians and massage therapists. Taught by working professionals who are passionate about the industry, classes include microdermabrasion; chemical peels and facial techniques for acne, antiaging, men's services and specific skin types.
Edgar Renee Aesthetic Education & Consulting Group (edgarenee.com) offers training and lectures on advanced esthetic and medical esthetic topics. Courses are open to licensed estheticians and cosmetologists, as well as students currently enrolled in state board-approved schools. Pros can participate in live online classes including dermaplaning, holistic esthetics and acne specialization; they'll receive a certificate of completion and CE hours for Ohio licensees.
Online Laser Training USA (oltlaserusa.com) provides pros the opportunity to become accredited laser and intense pulsed light (IPL) operators, with classes in laser/IPL physics, equipment safety, light-based hair reduction and other options for advanced continuing education in these topics.
Continue reading about advancing your esthetic education in our Digital Magazine...
Cynthia Malcom Taylor is an internationally certified CIDESCO diplomat and founder of Edgar Renee Aesthetic Education and Consulting Group.