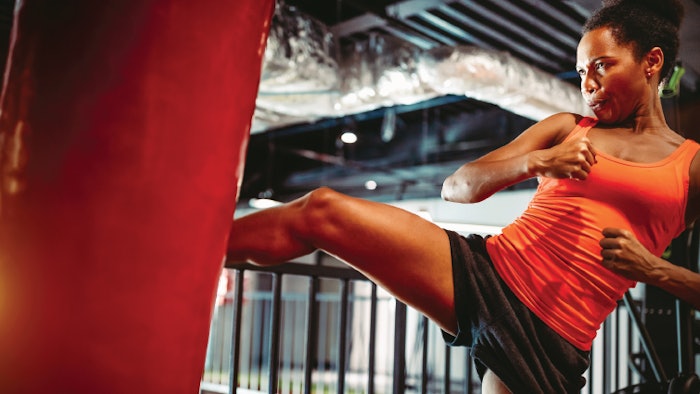 Last year, spas around the U.S. saw a sharp rise in bookings from customers who not only wanted to de-stress after the strain of lockdown, but were looking to shed the pounds they'd gained too. The pandemic was also a wake-up call that made more people realize how lifestyle habits can impact their health.
In light of what an increasing number of guests want from their time at spas and wellness centers, we need to acknowledge that aromatherapy massages, seaweed wraps and hot stone treatments can only do so much. Catering to a clientele that wants more means improving your spa's fitness offerings.
A Shining Example
With almost prophetic insight, New York-based workspace entrepreneurs WeWork created health, wellness and fitness offerings to complement its existing suite in 2018. The company's head of wellness, Avi Yehiel, said he saw "Rise by We," which is based on the concept of social fitness, as the future of well-being.
This wellness facility blends spa and fitness experiences with community-building and social elements. Clients can enjoy spa treatments, boutique studios, group fitness offerings, personal training and wellness programs. The spa area offers three forms of therapeutic massage, aromatherapy, sauna and steam rooms, a communal hammam and a cold-water plunge.
Continue reading our Digital Magazine to learn more about improving your spa's fitness offerings...
Kyle Risley is the founder of Lift Vault, a provider of free, mobile-friendly fitness programs and related offerings. He is passionate about helping people get moving, stay fit and eat right.