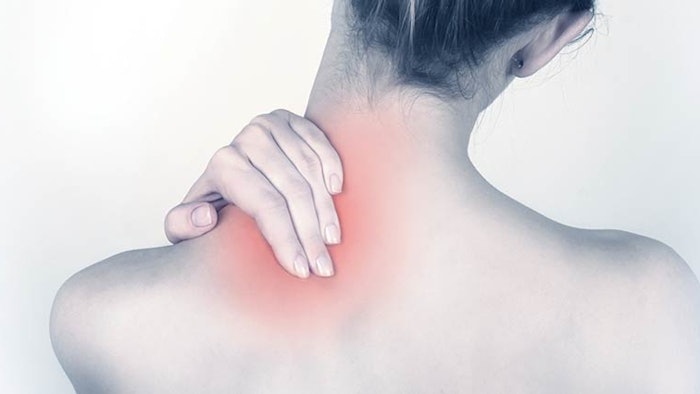 Being a professional massage therapist for almost eight years, and owning and operating a massage practice for almost two, I have learned many ways—on and off my table—to take care of clients who have chronic or acute pain.
Pain can present itself in many forms, and people also express discomfort differently. It can manifest as physical injuries, whether it's recovery from a new injury or an old one with built-up scar tissue causing range of motion complications. There are repetitive motion complaints from movements people do every day like driving, texting or working on the computer. Some have been diagnosed with autoimmune diseases like lupus, type-1 diabetes or fibromyalgia, where pain is an ongoing symptom. And many people suffer from the emotional and mental aches and pains from daily stress, anxiety or depression.
Regardless of the pain level or complaint, clients are searching for one thing: relief. Practitioners can provide an overall experience to help manage these symptoms, while leading with compassion and empathy. These 10 tips can be adjusted and implemented to best suit your spa and clientele.
1 Create a calm, peaceful and safe welcoming. Upon arrival, providing water or herbal tea, along with a wellness ingestible like CBD, can ease the busy nature of the client's life. The simplicity of acknowledging someone with thoughtful offerings can shift them from a client in pain to one who feels welcomed and cared for. This welcoming ritual can be done by the esthetician or massage therapist working with the guest, as well as front desk staff.
2 Pick up the client for their session on time. Time management can be a huge dilemma for service providers, new and seasoned alike. Escorting a guest back to the treatment room a few minutes early can relax them and show that you respect their time. If you're running late or you're feeling disorganized, clients may sense that off-kilter energy. It's important to maintain consistency even when you're having an off day. Remember that each massage, facial or treatment you do is about your client and their experience—especially when they're in pain.
3 Perform a thorough health intake. Clients who experience chronic pain, discomfort and inflammation—whether due to past injuries, mental or emotional trauma, autoimmune disease or repetitive motions—typically enter the spa feeling miserable. Starting an intake with an intentional "How is your body feeling today?" or "What would you like for me to work on today?" can allow these guests to express themselves and makes them feel that their service provider is really listening to their needs and concerns.
Keep in mind that what was bothering them last time may not apply today. Ask open-ended questions like "What is your biggest concern for today's session?" or "How has your stress level been since the last time we saw each other?" This makes the client an active participant in their own healing. You have given them a voice in a vulnerable scenario.
Always make sure to update any information in your SOAP (Subjective, Objective, Assessment and Plan) notes after the session, like medications, new areas of tension and tightness, and upcoming events to follow up about later.
Continue Reading the Digital Magazine for steps 4-10 on managing your client's pain...
Liz Aigner, director of education for Color Up, is a licensed massage therapist and esthetician who specializes in traditional Chinese fire cupping, sound healing and professional CBD education. Her private practice, GLOW Massage Denver, is located within the Color Up Wellness Center based in Denver, Colorado.