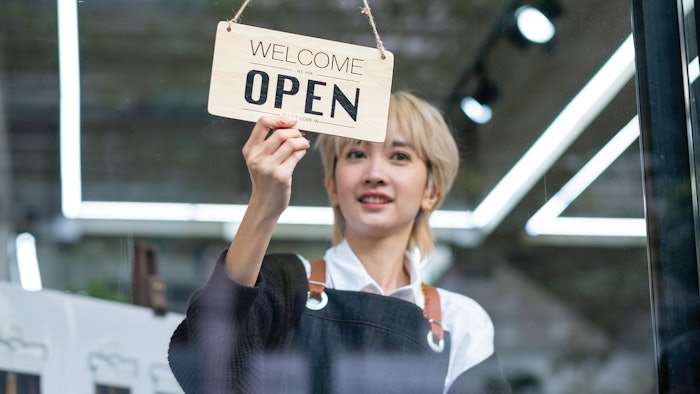 As spas reopen and adjust to new health and safety parameters, we're all faced with the challenge of reevaluating treatments, adjusting how we interact with guests and how to provide amenities in a safe manner—all while maintaining a relaxing environment for clients. Burke Williams Day Spa, a luxury day spa with 11 locations in California, has spent the past year implementing updated health practices, researching the best ways to serve guests under new parameters, and paving the way to welcome guests back.
Spas in a similar position looking to open their doors to more visits must prioritize the balance between maintaining the experiences guests have come to know and love while going above and beyond to ensure the health and safety of clients and staff. Here, experienced professionals from Burke Williams share their tips for creating the best experience for guests and workers, all while abiding by government mandates.
1. Show guests that health and safety is the top priority.
Peace of mind for both guests and employees should be top of mind as spas reopen; it's essential that we do everything we can to make them feel safe. We constantly work to ensure that we're complying with the current health and safety orders in each spa location. Our policies are visible and apparent, while ensuring we are non-intrusive and maintain our traditional spa experience.
At Burke Williams, we made plans for every category—cleanliness, physical distancing, air purification, hand washing stations, masks and personal protective equipment (PPE)—and consequently we were able to reopen quickly as we already had many of the items required on hand. Meanwhile, we worked with every department to ensure a seamless transition for our guests and employees. Not only did we create beautiful signage on site, but we continuously updated the website to display our safety efforts.
Of course, some practices and services will need to be adjusted in a post-pandemic world. While our deepest desire was to provide the spa experience in the same manner we used to, the priority is always delivering real healing and wellness to guests. From customizing certain amenity items for each individual, to contactless payment methods and COVID screenings, spas must focus on creating the safest protocols to ensure guests still get to experience the things that bring luxury to their visit and keep them coming back. —Diane Hibbard, chief treatment officer
Continue reading the other 3 tips in our Digital Magazine...