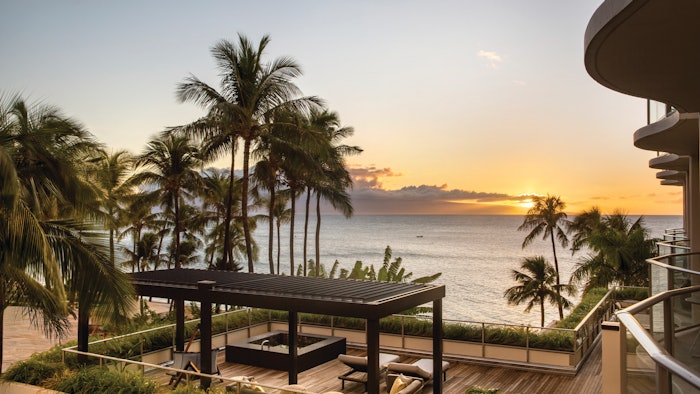 The constantly changing state of the world continues to shape a multitude of global trends, specifically wellness trends. Kym Forkner, director of spa at The Westin Maui Resort & Spa Ka'anapali, shares what her guests have been consistently requesting now that the spa has reopened, her insights on the latest trends, and what it takes to successfully run a spa post-pandemic.
How did you get started in the industry?
I've always loved everything about spas and taking care of my own skin, and because of that I became an esthetician. I really enjoyed my time as an esthetician and helping people learn how to better care for their skin. After 10 years, I felt called to try management and have loved being on this side of the business ever since.
What does it take to successfully run a spa?
You can't be afraid to make changes to the menu if services are not getting booked; you want to offer treatments that guests are excited to experience. Always be willing to try new things, and be sure you involve your spa team and get feedback from them. My team is valuable and has great ideas-they're the ones who are talking to guests and hearing the most feedback. I want to support them in bringing those ideas to life.
What do you see trending in spa and wellness?
I've noticed a lot of guests requesting longer treatments lately, and I think that's because everyone has really missed being pampered. Over the last few months, clients have been booking our 110-minute treatments in particular; these have become extremely popular.
What is a unique feature of the spa?
Our outdoor Spa Lanai is definitely my favorite feature. This covered area overlooks Ka'anapali Beach, and guests can relax there before or after their services. It has comfortable lounge and couch seating, as well as a warm infinity-edge plunge pool with the most amazing ocean views.
Continue reading this exclusive interview in our Digital Magazine...