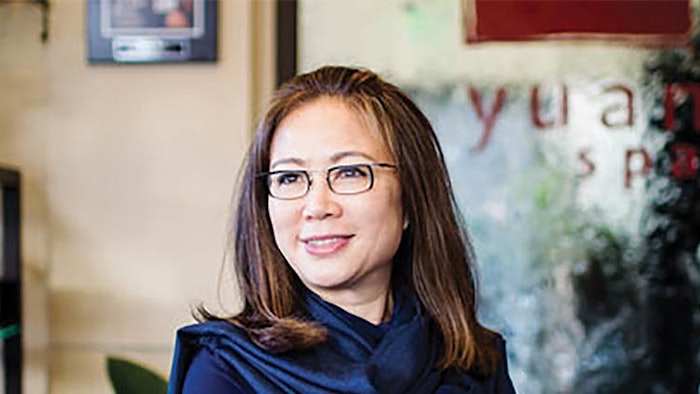 At Yuan Spa in Bellevue, Washington, optimal wellness is defined as "embracing the mind, body and spirit." The spa's offerings achieve this by blending Asia's ancient healing philosophies with the West's modern technology. Dayspa interviewed Yuan Spa founder Zhiqin Zhang to learn more about her views on spa and wellness.
1. How did you get started in the industry?
When I was a little girl, I dreamed of being a doctor. Healing people has always been my passion. Coming to the U.S. gave me the opportunity to restart my life and pursue a career in health and wellness. After receiving a recommendation from a friend, I joined the wonderful field of massage therapy and I've never looked back.
2. What's the most fun part of your job?
The best part of my job is when our guests emerge from the treatment room with a big smile on their face, and I can see the impact of our work on their well-being.
3. What advice do you have for someone just starting out in spa and wellness?
In order to be a great therapist, you have to be passionate about wanting to improve people's quality of life. You must also be a good listener, consistent and always open and willing to continue to learn and grow.
4. What wellness trends are you seeing emerge?
I hope that as we return to "normal" after the pandemic, people will be more aware of the fundamental need for self-care as part of their total health and wellness. Massage, skin care, hydrotherapy—these should not be luxuries or "once in a while" splurges, but rather a routine and regular part of taking care of themselves.
5. How do you practice self-care?
To stay balanced during this last year, I have found stability in a fixed routine that includes 45 to 60 minutes of exercise, half an hour of daily meditation, eating wholesome food and being mindful to maintain a positive mood.
Continue Reading to get more insight on this EXCLUSIVE interview in our Digital Magazine...