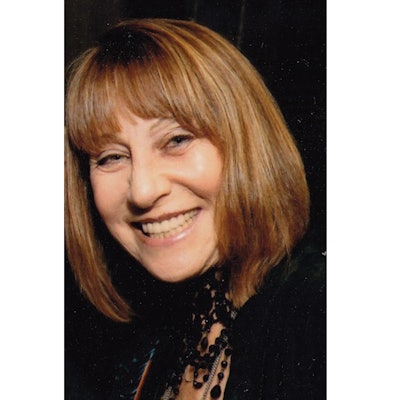 What makes your company unique?
ECHO2 Plus encourages estheticians of any skill level to provide high quality oxygen treatments. Our system of easy-to-follow techniques gives them the self-confidence to provide antiaging benefits for their clients.
Tell us about your hobbies.
Yoga, spinning, Pilates and tennis are my favorite activities. When the weather permits, you'll also find me outside enjoying the natural beauty of Southern California.
How do you find a work-life balance?
This is something I struggle with constantly. However, I try to find time to exercise my body, mind and spirit. These things keep me cool and collected at the office, while also helping me live a fruitful and productive life at home.
RELATED: 5 Ways To Boost Profits With ECHO 2 Plus Treatments
If you could cross one thing off your to-do list, what would it be?
A physical inventory count of my treatment supplies! It's so important to know what I have on hand and what I need to order, so that I can perform services without interruption. It's not my favorite task to tackle, but I count my inventory meticulously each quarter to stay on track and avoid clutter.
What's your favorite part of the day?
Early morning, when everything is fresh and the day's just starting. I like to arrive at the office before my coworkers and bask in the silence to center myself for the day ahead.
If you could change one thing about yourself, what would it be?
I wish that challenges didn't stress me out so much. It's not always easy to stay calm with everything that life throws at you.
RELATED: DAYSPA 2019 Professionals Choice Awards Winners – Makeup and Equipment
How do you motivate others?
Education and knowledge are key. I advise newcomers who are just starting with us to perform an ECHO2 Plus treatment on everyone who works in a facility—even receptionists. When spa employees have a personal understanding of how good the service makes them feel, their motivation to give
a rave review is internal; that enthusiasm can be picked up by potential clients who may be on the fence about trying the treatment.
What advice would you give your younger, just-starting-out self?
Try to be honest with the results that you can realistically deliver to your client. Don't promise something that you can't deliver.
Rapid Response
Personal mantra: Take life easy.
Favorite TV show: 'The Voice'
Guilty pleasure: Coffee—I just can't live without it!
Favorite food: Dark chocolate
Pet peeve: Traffic
Can't leave the house without: My cellphone—we're attached at the hip.
This story first appeared in the May issue of Dayspa magazine. To receive the magazine, click here to subscribe.