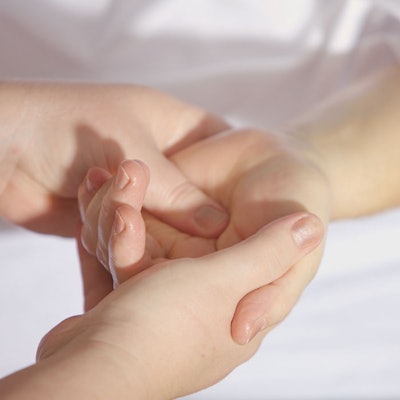 "There is something so raw and pure about the emotional and spiritual elements of the health and wellness industry, and I love that I get to connect with people on a deeper level than most. On a daily basis, I get to help our guests and my associates practice self-love, healing, health and wellness. There is no greater feeling in the world," says Jackie Yulo, spa director at 'Awili Spa at Andaz Maui and Wailea, Maui, Hawaii.
"Having worked in the spa industry for many years, it's been amazing to witness—and participate in—the constant innovation. Wellness is always on my mind when it comes to creating menu offerings, and I love introducing cutting-edge treatments and products that enhance the guest experience. Training is another one of my passions, and I strive to create a nurturing team environment that blends synergy and fun so that our employees feel valued. Finally, success is measured in countless ways, and while monetary goals are motivating, taking care of our clients and putting smiles on their faces is what's most rewarding," says Michelle Adams Somerville, director of spa and wellness at Woodstock Inn & Resort, Woodstock, Vermont.
RELATED: Industry Leaders Reveal the Trends and Challenges in the Spa World in 2019
"There are so many fun and gratifying benefits that come with a career as an esthetician. First and foremost, I love that my job requires ongoing education. Constantly learning about new products and practices means that there's always an opportunity for further growth. I'm also passionate about clean, healthy skin care, and the most fulfilling thing is being able to help my clients feel their most confident and beautiful," says Rita Arabova, Esthetician at nuBest Salon and Spa, Manhasset, New York. "Working together to develop a customized and effective regimen, and building relationships with each regular guest over time, is such a uniquely satisfying aspect of my job."
RELATED: 7 Tips for Boosting Your Spa's Retail Sales
"The reason I became an esthetician is to be of service to others. Making people feel good while they're getting a treatment is a wonderful way to spend the day, but the best part of being an esthetician is hearing clients say their skin looked amazing for weeks after their service, and that the product I recommended really made a difference. This lets me know that I've helped someone feel better all around. Another plus is that guests often say they've been looking forward to their treatment all week, so being in the skin studio automatically puts them in a positive mood," says Alexandra Wagner, owner and esthetician at Alexandra Wagner Skincare in Los Angeles.
Do you want to be quoted in DAYSPA? Visit dayspamagazine.com/quoted-in-dayspa to submit your contact information!
This story first appeared in the February issue of Dayspa magazine. To receive the magazine, click here to subscribe.
---