traditions, or move steadfast into the high-tech future? Ban smartphones in your space, or go out and find influencers? Is there a happy medium to be found?
Luckily for spa owners, the industry has grown exponentially and shows no signs of stopping: The latest International SPA Association (ISPA) research clocked spa visits in North America at 187 million in 2017—an all-time high— and total revenue reached a record $17.5 billion. So to help you look toward that positive future (and get a handle on these burning questions), DAYSPA held a roundtable-style discussion with seasoned veterans who've seen the industry through countless phases. Behold, expert insights into the trends, clients and challenges.
Our Panel
Karen Asquith, national director of education, G.M. Collin
Felicia Brown, business and marketing coach, Spalutions
Scott Buss, co-owner, Larchmont Sanctuary Spa in Los Angeles
Cierra Collier and Kim Collier, partners, Collier Concepts
Rebecca Eivens, spa director, Well & Being Spa, Four Seasons Resort Dallas
Boldijarre Koronczay, president, Éminence
Beth McGroarty, VP of research, Global Wellness Institute
Garrett Mersberger, chairman of the board, International SPA Association (ISPA), and director of wellness, Kohler Waters Spas in Wisconsin
Wallace Nelson, CNHP, president, M'lis
Marylyn Reed, owner, Bergamos Spa Retreat in Houston
Lydia Sarfati, founder and CEO, Repêchage
Kate Sornson, marketing and social media manager, Global Wellness Institute
Alexis Ufland, owner, Lexi Design
What are 2019's top skincare trends?
Collier: Simple, multi-use formulas in glass bottles—time to ditch the plastic packaging!
Nelson: The integration of oral vitamins, antioxidants and probiotics. Topical-only skin care will be the MySpace of 2019—holistic solutions are the future.
McGroarty: Skyrocketing air pollution and fine particulate matter wreak havoc on skin, so more brands will focus on protection from pollution. The trend of eating your beauty will continue to grow; we'll see a profusion of probiotics, boosters in trendy packaging, beauty superfoods and supplements containing kale, algae, collagen, chia and turmeric. Hydrating and antioxidant mushroom varietals—Asian staples like reishi, cordyceps and tremella—are hitting global skincare lines. And then there's 'algorithmic beauty'—researchers are analyzing how facial recognition technology and the rise of Artificial Intelligence (AI) devices can assess our faces and create personalized feedback loops between products and a person's complexion.
RELATED: 7 Tips for Boosting Your Spa's Retail Sales
Asquith: In addition to airborne pollutants, products will protect clients from digital devices' blue light. Masking will still be popular, with charcoal masks trending for all skin types.
Buss: Microneedling, LED, sheet masks, sleeping masks and skincare-infused makeup that will keep environmental toxins out.
Reed: People are also striving to look natural without a lot of makeup, so tinted sunscreens, BB creams and nontoxic products are big.
Ufland: Indie boutique brands are huge—I always try to stock spas with hard-to-find, local products specific to their target market, as my spa clients are typically up against online retailers. I also think we'll start seeing CBD oil in more massage creams, body wraps and bath oils.
Koronczay: The mineral SPF boom will continue, and be on the lookout for the expansion of organic products into body care.
McGroarty: Whether you believe in the healing power of crystals or mystical rituals, consumers are becoming obsessed with all things spiritual—Sephora just launched a Starter Witch Kit with tarot cards, sage and rose quartz crystals. Some of the biggest trends involve engaging the mind
(whether through healing gems or sage smudging). In general, we're seeing 'brainier' beauty—more mindful, woman-empowering products, and brands that explore the intersection of looking and feeling beautiful.
Who is the spa client of 2019?
Ufland: Busy females who still want to take care of themselves—we've been adding more treatments like dermaplaning, microneedling and chemical peels, plus new services that remove the pampering entirely to deliver powerful results in half the time.
Brown: Couples and groups. Guests are increasingly seeking ways to connect, whether through tandem massage, a shared salt room experience or group outings.
Reed: In fact, day spas are becoming the modern country clubs: places to gather, relax, socialize and learn.
Sarfati: Millennials are driving the medspa boom (they currently account for 20 percent of appointments). And although we've seen a rise in spa-going men, women still make up more than 85 percent of medspa clientele.
Buss: The spa-goer of 2019 is sophisticated, distrusts fads, demands tangible results and seeks an ongoing consultative relationship with an esthetician who can off er advice about an at-home regimen, skincare travel and even their diet.
McGroarty: Baby boomers, millennials and children—of all races, genders, sexualities, and types of skin and hair. Inclusivity is the new mandate!
RELATED: Tips on How to Raise Your Spa Menu Prices
How will Social media marketing evolve?
Nelson: Spa owners should put their efforts first in Instagram, combining static posts with Insta Stories (your own 'reality TV show'). Seek out influencers who authentically connect with your spa's mission—they've never been more worth indulging than they are now.
Eivens: Individuals still look to influencers when making retail purchase decisions—they trust peer-topeer recommendations over traditional advertising, which makes influencers the new norm for corporate marketing strategy.
Collier: But keep in mind that they must have real expertise and accreditation in their field!
Ufland: We've shifted our followers away from typical Instagram beauty influencers to niche-focused ones with smaller followings, called 'micro-influencers'—they're less expensive, have extremely engaged audiences, are are more likely to create long-term relationships. They play more of a brand ambassador role, with multiple posts and event appearances, rather than just a one-off.
Asquith: Instagram is the platform most gravitate to, and influencers are popular with millennials; however, we don't see the same engagement from baby boomers.
Buss: Snapchat skews younger, and Facebook skews older, so whichever channels you use will depend on the demographic you're trying to attract. Social media will constantly evolve, so spas should create content on a regular basis and post on a variety of channels—and consider hiring a social media expert.
Mersberger: Social media is changing so fast and host sites are adjusting their algorithms constantly, so it's really a pay-to-play game now. As of June 2017, more than half of ISPA members paid for social media advertising on Facebook; I think this number will only increase. Influencers and media come in different forms, and businesses need to be nimble and recognize their impact.
Ufland: A spa's best marketing investment for 2019 is professional photography and videography—our spa clients see the most bang for their buck by placing video ads that showcase their team, philosophy and specific service offerings on Facebook and Instagram.
Sornson: By 2021, 86 percent of internet traffic will come from video, which is already taking precedence in terms of algorithms and user preference. Augmented reality (AR) is on the rise, too: Facebook is testing AR advertising that enables users to 'try on' clothes and makeup via their feeds. So clients may soon be able to virtually experience your treatments or destination. Spas have some catching up to do when it comes to being able to describe their treatments, as well. Our industry tends to use technical jargon, but social media makes it easier to express (and test!) the simple descriptions that will draw in more consumers.
Reed: Social media verbiage should be less composed and formal, and more organic—similar to how clients themselves would post.
Koronczay: Spas can create 'Instagrammable moments'—alluring, unique settings spa-goers won't be able to resist sharing. Include your handle and hashtag on business cards, appointment confirmations and placards in your shareable spaces! Leave an enticing array of props out for staging a flat lay photo in your relaxation room.
McGroarty: Such Instagrammable tableaux could include cool pods, biophilic design such as living walls, and creative, cool-looking 'bites.'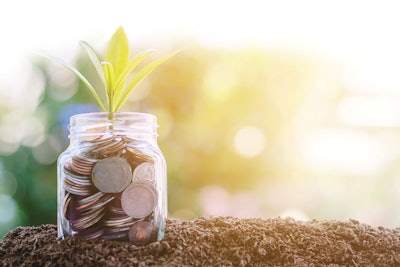 How can smaller day spas integrate wellness into their offerings?
Collier: Absolutely CBD everything, and in states where legal, cannabis.
Nelson: Introducing multivitamins for hair, skin and nail health can expand a spa's offerings with little investment.
RELATED: How to Win Back Spa Clients and Retain Them
Sarfati: Partnering with a nutrition expert is a great way to promote wellness—they can speak at your events, off er advice to staff and contribute content to your blog, newsletter or website.
Asquith: Ensure that massage is performed during skincare services; lower the lights in treatment rooms; make relaxation audio available (with or without headphones); and offer herbal teas—it signals the beginning of a wellness escape.
Mersberger: In a 2016 ISPA survey, millennials stated that the No. 1 amenity that would enhance their spa experience was refreshments—something as simple as fresh fruit or infused water can go a long way.
McGroarty: Food creates powerful emotional connections—cool, healthy snacks and beverages can carry outsized impact. The biggest trends are those that don't involve labor expenses, which devour 60 percent or more of a spa's revenue. Think fl oat tanks, infrared saunas, salt therapy, sound therapy, chromatherapy, halotherapy, and resting pods where guests can plug into guided meditations and educational platforms. And putting out coloring books and journals clients can use says, 'My spa cares about your emotional well-being.'
Reed: We've implemented puzzles, calligraphy books and Zen sand gardens to help our guests slow down. You must encourage them to arrive early, stay late and unplug from their devices!
Brown: Create small wellness nooks—like reading or meditation corners, with herbal tea and spa water stations—and offer a small gift upon arrival or departure that extends the healing experience. Rather than using electronic meditation tools, why not train staff members to lead simple breathing exercises or meditations? People are starved for this type of human connection.
How can spa owners best attract and retain star staff?
Sarfati: To engage the right employees, choose people who fit your company culture; test their skincare knowledge, communication skills and technical abilities; look into candidates' educational histories; and consider offering employment on a trial basis to see if they're the right fit. To retain them, offer ongoing training and benefits/perks—paid vacation, health care, 401k—as well as incentives and commissions.
Brown: Have a clear picture in your mind of exactly who you want caring for your clients, write out a list of skills and qualities they should possess, and use this to create job descriptions. By giving candidates a clear understanding of your business and who you want to have in it, they'll be better able to self-select whether they're a fi t; those who are good fits from the beginning are easier to retain long term. Provide clear guidelines for pay, perks, rewards and promotions, too.
Mersberger: With the industry therapist shortage—we currently have more than 30,000 unfilled jobs—we must continuously invest in our employees to retain them. At Kohler, we provide monthly training, education assistance and, for the first time, will host our own massage school that will offer an easy, affordable way for front-line staff and others to obtain their licenses. It's an important point of differentiation from competitors fighting for the same employees.
Koronczay: Share openings on social media and emphasize the flexible work schedule and opportunity to make a lasting difference for clients—all highly appealing to millennials. Be clear about 'career path'ing for star staff members, and allow them to take on new responsibilities.
Nelson: It's a common misconception that people leave a company because of the pay. Studies actually show that the primary reason employees leave is that they don't feel valued. Words of affirmation, quality time, acts of service and small, tangible gifts go a long way toward making workers feel appreciated.
Asquith: A one-size-fits-all reward is no longer the norm, though. Society has become more focused on work/life balance, and today's employees want to be respected and recognized for their contributions. Discover what's important to each individual—a reward for achieving sales goals could be monetary, extra paid time off or their own spa day.
Collier: Personal, sincere, compassionate connections are crucial. Participate in team-building, training and fun events; and a few times a year, plan a group meal where it's understood that it's family time—no business talk!
Buss: From providing healthy snacks on a busy day to upgrading the employee lounge (how old is that stained couch?), spa owners can create an environment that allows staff to do their jobs in a relaxed, joyful manner—and clients will notice the difference!
–by Katie O'Reilly
Nowadays, the only certainty in the spa industry is change. From social media platforms' algorithms to the mainstreaming of the New Age, and from augmented reality to clients' obsession with their biomes, spa pros have increasingly complex decisions to make. Should you embrace ancient wellness