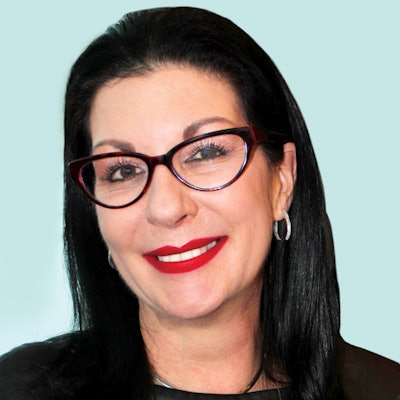 What's G.M. Collin's biggest selling point?
Our innovative products' results. We're one of the only skincare manufacturing companies in our niche that has a clinical evaluation department in our lab, allowing us to rigorously test each product we manufacture to ensure it outperforms the competition. Our clients and consumers alike know they can trust our products as we're able to show them the scientific clinical results, and this cultivates lasting relationships and brand loyalty.
What's the most common mistake you see skincare clients making?
Getting caught up in the hype of a new gadget or product. They see the ad and rush out to buy an item that, in the end, doesn't meet their needs. Skincare salons and spas really need to analyze their client base and not make the mistake of purchasing something that does not suit the needs of their guests or that won't turn them a profit until they sell thousands of treatments. We all know colleagues who have made a judgment error that resulted in cash flow problems. This also holds true with consumers who stray and purchase a product that caught their eye only to realize that it didn't suit their needs and it ended up in the skincare 'cemetery cabinet' at home. Consumers need to consult their esthetician for a skin analysis and a product prescriptions to save their money—and their faces!
RELATED: One on One – Alicia Grande CEO, Grande Cosmetics
What's the most challenging part of your job?
Transforming the esthetician from service provider to skincare professional. Many of them give amazing treatments, yet aren't comfortable prescribing home care to clients because they don't want to appear pushy, especially with higher-priced products. My challenge is to change their self-perception, so that they trust their expertise and knowledge, and can be comfortable and confident passing it along to their clients.
How do you manage to find a work-life balance?
I am, and always have been, one of those people who loves being busy, so it can be difficult for me to find a balance. I love what I do, so for me work isn't work at all but more of a lifestyle. When I'm not in the office I still read articles on skin care, ingredients, business, etc.—it's in my DNA. On my days off, I need to be actively doing things: I play golf and tennis—both poorly, but they do keep me moving! I ride a bike, paddle board, kayak, go to the gym, whatever's available. I also love to cook, entertain, even clean my house. As long as I'm busy I feel balanced and happy!
Which causes do you support?
Personally, this is something that I find it difficult to talk about. To me it's our responsibility to give back and we should do it humbly without speaking of it to others or it seems like we are trying to get credit for merely behaving as we should and helping others. For this article, however, I will share with you a few of the things I do. I support a shelter in my town for battered women and children and also donate clothing to a charity that allows clients to take what they need without payment. Also, last December was the 10th anniversary of my husband's passing. He was an incredibly talented artist, so this year I started The Alfred Wanagat Foster the Ability Program, a charitable initiative at the Dundas Valley School of Art in Dundas, Ontario, Canada, that funds art classes for kids in foster care. Be it a one-day class, a weekend workshop or a weekly class; it pays for them to take classes that otherwise they couldn't afford. My late husband attended many art classes at this school, so I'm sure he'd be pleased to allow less-fortunate children to take the classes he so enjoyed.
RELATED: Industry Experts Reveal Spa Trends, Values and Challenges in 2018
If you weren't in this business, what would you be doing?
I'd be in fashion. Before esthetics I was in a textile engineering technology program; however, throughout the program I was regularly seeing my esthetician. Upon completion of that program I went into an esthetics program and that was that, I was hooked!
Who or what inspires you?
I'm inspired by so many estheticians who started their own businesses and have become successful by making other women and men look and feel better about themselves. I'm inspired by positive people who do not focus on the negative but will work to solve and overcome any obstacle and by those that simply understand that in life having integrity, and being honest and kind are really all that matters.
How do you motivate others?
I focus on their strengths and how they can cultivate them. For example, take my amazing training team. They are all very different individuals, but in our training we've all taken personality tests and have done many exercises to better understand the four personalities—social, cautious, competitive and caring. Although we all carry all these traits, most of us have two that are dominant. If we better understand ourselves then we can better understand others. It allows us to relate to everyone better, accept our own capabilities and restrictions, and if we are motivated to, it allows us to work on areas that we would like to develop within ourselves. It's truly a gift to be able to educate individuals about themselves, enable them to see and appreciate their unique gifts, and also let them understand the gifts others have. It's like a light that goes on, and suddenly they begin to relate to everyone they meet: No matter how different they are, they understand them. This improves every aspect of their lives as it improves all their relationships at work and with friends and family.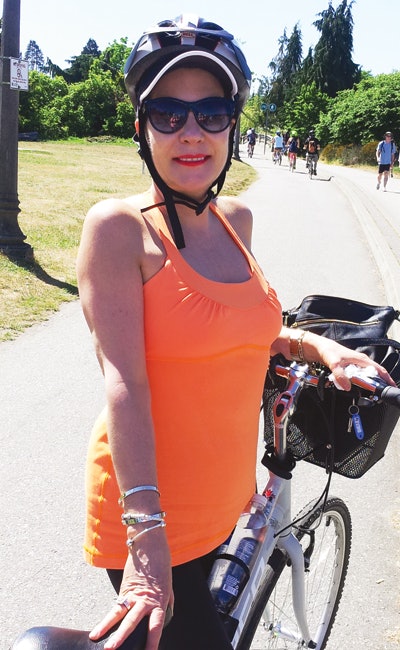 Rapid Response:
Favorite food?
Vegetables. I can't go a day without a big salad!
A Guilty pleasure?
Godiva chocolate truffles.
A Would most like to meet?
Coco Chanel.
A Can't leave the house without?
Lipstick!
A Personal mantra?
Never say, 'It can't be done.' Never give up!