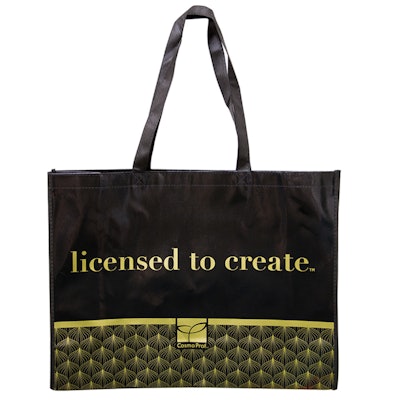 CosmoProf forms partnership with the Beauty Changes Lives Foundation to raise awareness and funds for Beauty Changes Lives scholarships and programs.
"At CosmoProf, we are proud to support those who are Licensed to Create. We want to support the community of licensed beauty professionals in a meaningful way and enable them to advance their careers. This partnership with Beauty Changes Lives is a terrific fit," said Jen Wilder, CosmoProf vice president and Beauty Changes Lives board member.
The Beauty Changes Lives Foundation has awarded nearly $3 million in scholarships to date. Scholarships are available to cosmetology, nail, massage and esthetic students in North America.
During the months of September and October, CosmoProf members are encouraged to donate to Beauty Changes Lives while checking out at one of 1,325 stores or while shopping with a Designated Sales Consultant. Participants who donate $5 or more will receive a complimentary License to Create tote bag.
In November and December, limited edition Licensed to Create cosmetic bags will be available for $9.99, $1 of which will be donated to Beauty Changes Lives.
CosmoProf will match all funds raised through these efforts, up to $25,000.
"We are thrilled about our partnership with Beauty Change Lives and look forward to deepening our commitment by setting up a Licensed to Create scholarship in the near future," said Wilder.
Stylists across the country are taking to social media to solicit support for the Beauty Changes Lives Foundation using the hashtags #igaveatip and #scholartips. ScholarTips is a challenge among beauty professionals to donate a portion of client tips to Beauty Changes Lives. CosmoProf's own brand ambassador, Larisa Love, recently took to Instagram with a video pledging support and challenging her 296,000 followers to join her.
"Not everyone has support when they go to beauty school. People are told that doing hair is just a hobby, not a career," said Larisa Love, professional stylist. "It's important to support those who cannot afford school but are passionate about our industry and want to become stylists."