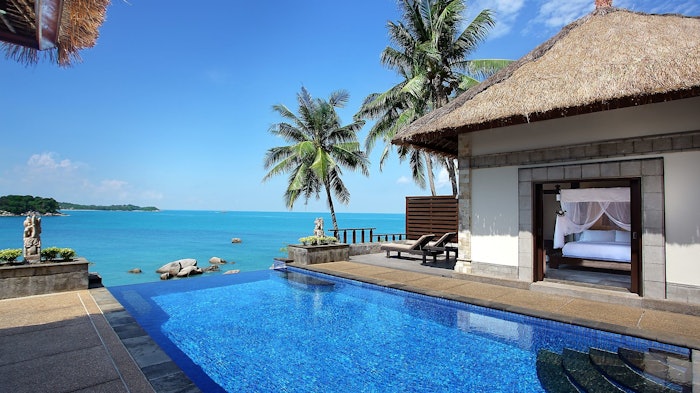 Photo courtesy of Banyan Tree Bintan.
Banyan Tree is collaborating with mental health company Intellect to implement a customized mental wellness approach to guests' vacation experience.
Related: Banyan Tree Veya Phuket's Secrets to Success
Asia's largest mental health company, Intellect will help Banyan Tree Bintan to incorporate personalized well-being support into the Banyan Tree Wellbeing Sanctuary experience. The new, customized mental wellness approach includes access to various facilities for guests to focus on their personal well-being. 
Guests who book Wellbeing Sanctuary at Banyan Tree Bintan can discover new tools and knowledge to build mental resilience and improve their overall mental state. They will enjoy guided content and habit-building programs from the Intellect app that will be available throughout their stay.
"This groundbreaking collaboration reinforces both companies' mission to democratize well-being by creating touchpoints and harnessing technology to support people to be well and live well," said Michelle Ng, head of customer insights at Banyan Tree Group.