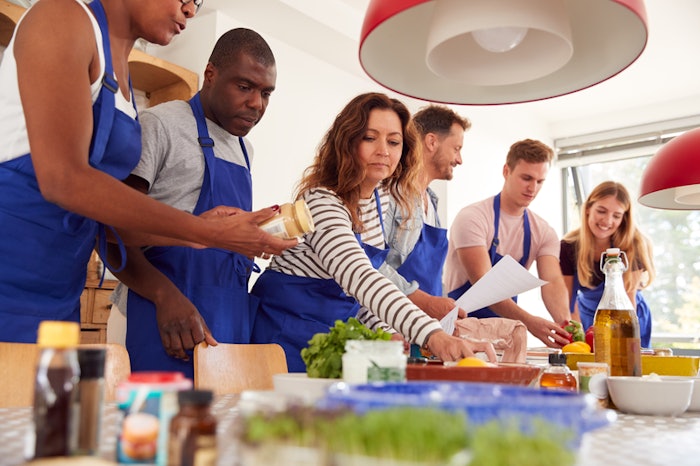 Chenot Palace Weggis recently added a signature cooking class to its award-winning Advanced Detox Program.
Chenot Palace Weggis' week-long Advanced Detox Program detoxifies and reenergizes the body and mind. It includes the Chenot Diet, a reduced calorie, plant-based diet formulated to activate fasting mechanisms while providing sufficient nourishment.
The new cooking class can be added to any of Chenot's programs. It helps guests learn healthy recipes and preparation techniques, as well as which ingredients are best for detox meals at home. The meals, also based on the Chenot Diet, incorporate a balance of low glycemic index carbohydrates, good fats and proteins to cleanse the body, support good metabolism and promote strong gut flora.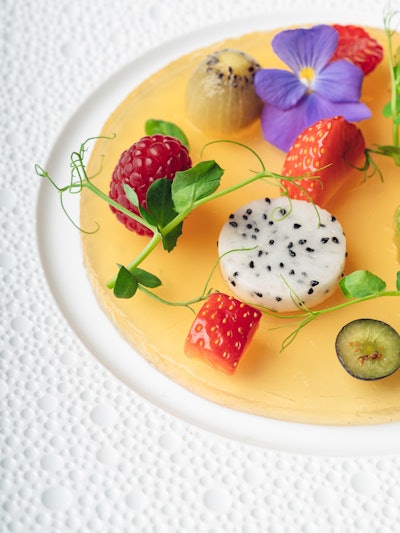 The Advanced Detox Program includes medical screening, diagnostics using Chenot Lifestyle Biomarkers, a personalized schedule and tailored treatments based on each guest's needs. It includes preventive and regenerative treatments like energetic massages, hydro-aromatherapy, phyto-mud and hydro-jet treatments.
"Just as you would take your car for service, the Advanced Detox Program is designed to reset the physiology of the body within one week. Our cooking classes, along with weekly lectures on topics about health and well-being, were developed to educate and empower our guests to implement lifestyle practices that maintain their wellness long after their week with us," said Dr. George Gaitanos, chief operating and scientific officer of Chenot. "Our medical experts, nutritionists and practitioners at Chenot are dedicated to helping our guests improve their health and wellbeing not just during their stay, but for the rest of their lives. It is our mission to support our guests in becoming the contributors of their own wealth and wellbeing. This expansion of the Advanced Detox program provides them with the most effective tools and resources to do so, and the knowledge to maintain it."