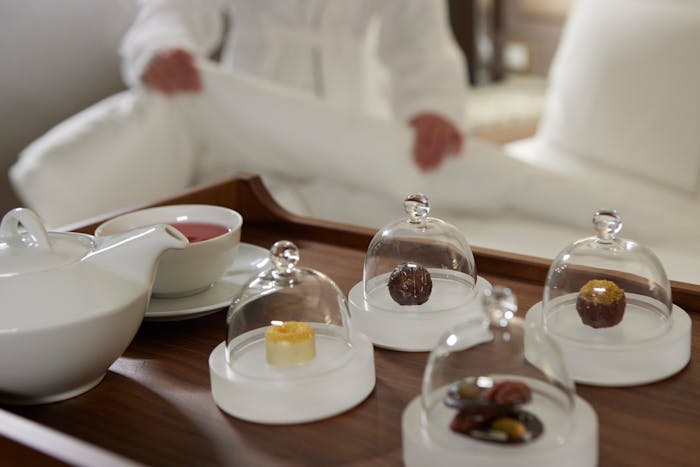 Courtesy of Silversea Cruises
Silversea Cruises has unveiled a new wellness program: Otium, to launch on its new ship Silver Dawn, in Spring 2022.
Otium was inspired by the ancient Roman lifestyle, a period of time dedicated to leisure, in which people bathed, conversed, sung, theorized, drank, ate and relaxed. Through Otium, guests will enjoy customized, multi-dimensional wellness journeys.
In a recent pilot of the new program, Silversea showcased a number of Otium's key pillars: 
The Otium Sleeping Experience
The Otium Bathing Experience
The Otium Balcony Experience
The Otium Comfort Food Experience
The Otium Spa Experience
The wellness program begins with quality sleep, tailored to each individual. In addition to Silversea's standard Egyptian cotton linens, guests on Silver Dawn will benefit from a custom mattress designed exclusively for Otium, as well as a pillow menu including customizable down and feather blends, memory foam, firm down and improved down alternatives.
Additionally, Otium will include a bespoke bathing experience in which guests can indulge in a multisensory soak for complete relaxation. While enjoying plush Otium bathrobes, bath salts and soothing candle lights, guests can unwind to the playlist of their choice from a curated music menu while savoring a range of delicacies. 
The Otium experience starts in guests' suites and extends to the spa, which has treatment menu designed by wellness experts for optimal relaxation. Guests will also be able to unwind and socialize in the spa's thermal areas with a glass of champagne or signature snacks—enriched with trademark ingredients, from caviar to truffles.