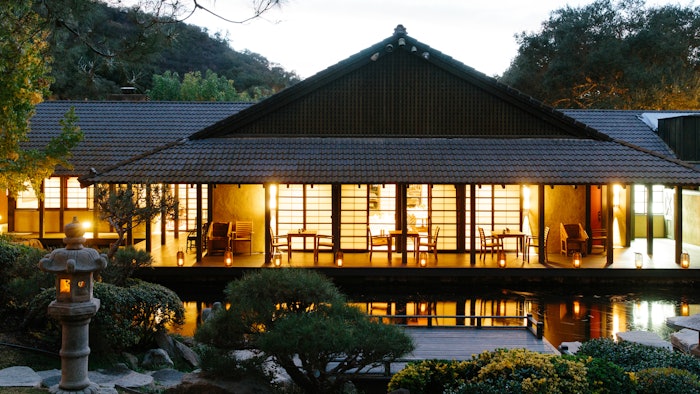 Courtesy of Golden Door
Golden Door is the latest location to be added to the Healing Hotels of the World group. Golden Door is a health and wellness destination in Southern California, focused on personalized fitness, spa and nutrition programs aimed at transforming guests' lives.
Located between San Diego and Los Angeles, Golden Door features 600 acres of native hills, meadows, citrus groves and a bamboo forest. Guests receive a personal program interview and up to four sessions with a personal trainer, plus a choice of more than 40 fitness classes, mindfulness and improvement sessions, and evening programs and lectures. The spa features nine skin and body treatment rooms, as well as a bathhouse with Jacuzzi, steam room and sauna.
"We are thrilled to welcome this iconic location as the newest member of our group," says Anne Biging, CEO and cofounder of Healing Hotels of the World. "Golden Door is known and respected around the world for the decades of work they've done bringing healing and health to so many guests. We couldn't be more happy to welcome them to our Healing Hotels family."