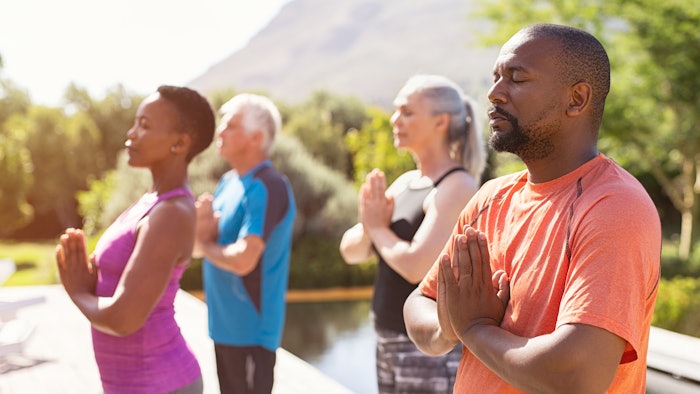 CIVANA Wellness Resort & Spa in Carefree, Arizona, has partnered with Chopra Global to create the Whole Health Retreat, a program designed based on Deepak Chopra's best-selling book Perfect Health and aims to address  concerns from a physical, emotional and spiritual perspective. This program will complement the resort's other personalized wellness experiences.
The Whole Health Retreat includes:
A five-night stay at CIVANA 
Locally sourced, vegan and Ayurvedic meals designed collaboratively by CIVANA executive chef Scott Winegard and Chopra Global chief medical officer Dr. Sheila Patel
Twice daily meditation and yoga, plus access to CIVANA wellness classes including guided hikes, sound healing, cycling, outdoor adventure and more
Four days of custom spa experiences, including four personalized Ayurvedic treatments and access to the resort's Aqua Therapy Circuit
Personal Primordial Sound Meditation Mantra
One-on-one health consultation and personalized lifestyle recommendations based on Ayurvedic principles
In addition, guests will have special access to individual spa and culinary experiences developed with Chopra Global, including:
Revive to Thrive Spa Treatment: In this 60-minute treatment, guests will experience a combination of Ayurvedic techniques to relax and invigorate. Features include dry-glove exfoliation to jumpstart detoxification; warm herbal oil from scalp to toes, with friction strokes to further dislodge toxins; relaxing  muscle-specific strokes; and marma point therapy to awaken energy in the body, calm the mind and activate healing. 
Pure Radiance Facial: A 60-minute radiance-boosting facial featuring a customized aromatherapy blend and face mask using fresh ingredients and traditional Ayurvedic purifying herbs. Features include an Ayurvedic kansa-wand facial massage; a balancing foot bowl massage; and plant-based skin care products to restore a healthy, radiant glow. 
Vadouvan Kitchari Bowl: A cleansing meal of slow-cooked brown rice, white lentils, broccoli, spinach and carrots, spiced with turmeric, ginger and shallots. Topped with dairy-free coconut yogurt raita and protein-rich crispy chickpeas, the dish is designed to warm clients from the inside out. 
"Bringing the Whole Health Retreat to CIVANA gives us the opportunity to inspire a wellness movement on a broader scale," said Deepak Chopra, MD. "Well-being begins when we sleep deeply, eat food that nourishes, move our bodies, practice meditation, love ourselves and those around us, live with nature and truly understand how to create our collective reality. We are confident that this retreat will help those in attendance reshape their perspectives on what's possible in terms of physical, mental and spiritual health."