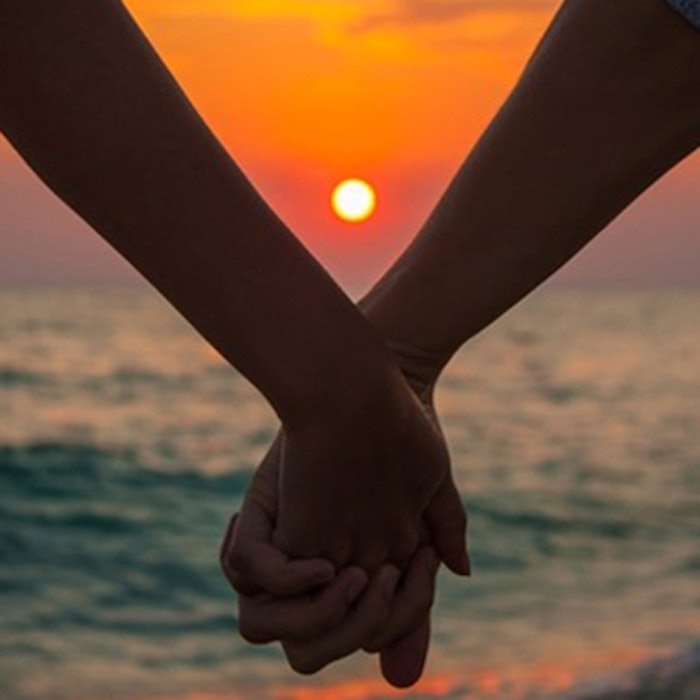 Hiatus Spa + Retreat (Texas)
The Sweethearts' Retreat: Begin with a crushed rose petal and organic sugar foot soak, then relax side-by-side in a couples massage with our house-blended love potion of rose, jasmine, vetiver and coco butter.  Surprises await the happy couple, too! Cost: 75 minutes, $325 per couple |  $249 H-Circle
The Greatest Love of All: Invest in yourself this year with The Tailor-Made Facial and The Signature Massage.  Two hours to just do you. Cost: $179 | $138 H-Circle ($220 value)
The Unforgettable: The super-customized Yours, Truly Massage is paired with The One & Only Mani-Pedi and The Honey-Dew Facial for a spa day that will leave you glowing, and forever ours. Four hours. Cost: $349 |  $287 H-Circle ($410 value)
The Love Everlasting: Give back some built-in me-time all year long with a one-year membership to H-Circle, our spa lifestyle.  Includes a signature Hiatus neck wrap and a $50 spa credit* as a gift. Cost: $69/month on credit card
Hotel Terra Jackson Hole (Wyoming) 
The hotel's rooftop Chill Spa is a charming and intimate oasis nestled in the Tetons, featuring a rooftop hot tub overlooking the Snake River Mountain Range and the Teton Village Commons. This Valentine's Day, the spa is offering two spa treatments for couples.
Reconnect Couples Experience:  A romantic experience for two, this ritual includes chocolate and champagne while enjoying a fireside foot treatment that progresses into a unique side-by-side full body candle massage designed for couples. Cost: $500 per couple
Goat's Milk Hydrating Soak: Taking place fireside in the couples suite overlooking Teton Village, couples will nourish skin with a lavish bend of goat's milk, Himalayan salts, lavender and cocoa butter. A champagne addition will add a little bubbly to this romantic session for two. Cost: $55 per couple
Teton Mountain Lodge & Spa (Wyoming)
SpaTerre combines the exotic treatment styles of Indonesia and Thailand with elements of Jackson Hole's Western culture, and features two couple's rooms and a 22-person rooftop hot tub. This Valentine's Day, lovers can look forward to these treatments.
Aphrodisiac Milk Soak: Talking place in the couple's suite, this private soak is infused with aphrodisiac ingredients and hydrating milk. There is an option to add champagne. Cost: $60 per couple
Suite Moments: This side-by-side service begins with a scrub to create silky smooth skin followed by a full body massage. The treatment concludes with a private aphrodisiac infused soak. Cost: 110 Minute- $450 per couple; 130 Minute- $550 per couple
The Spa & Salon at Graton Resort & Casino (California)
Champagne Berry Bliss treatment: This treatment includes a customized couple's massage with a soothing quinsyberry body oil, followed by the spa's special Bright Eyes treatment – a rejuvenating eye treatment that combats fine lines, puffiness, and dark circles, through a combination of secret herbs and natural oils – with a light lymphatic drainage massage, and a face and cranial pressure points massage. Following the Bright Eyes treatment, couples will be treated to the all-natural, exfoliating Kissable Lips treatment. Cost: $320 for the 50-minute treatment or $440 for the 80-minute treatment
RELATED: Couples' Treatments Just in Time for Valentine's Day
Two Bunch Palms (California)
Couples Connection Package: Reconnect with your significant other while sharing a relaxing 60-minute couples bliss massage, followed by a private 30-minute roman bath. The mineral roman bath experience includes champagne and strawberries as well as a spa gift to take home. Cost: $338.00 per couple
Romantic Retreat Package: Retreat during the month of love and receive nightly room accommodations, breakfast, lunch and dinner at Essense, two 60 minute spa treatments per night, bottle of champagne, daily access to programing classes and unlimited mineral water soaks.
The Westin Nashville Rhapsody Spa (Tennessee) 
You Can Buy My Love: Package includes one 50-minute Rhapsody Spa personalized facial or personal massage. Those who book will also be treated to a spa self-guided Journey and complimentary mimosa. Cost: $150 per person.
Love on the Rocks: Package includes two 50-minute This Massage Rocks Hot Stone Massages. Couples booking this package will have a Rhapsody Spa couples treatment room specially reserved under their name that will be appointment with rose petals and glowing candlelight. To top off the romantic day, couples will then sip on exclusive chef-created, love inspired, prosecco and pomegranate cocktails, served on the rocks with a single rose petal. Cost: $297.79.
The Henderson (Florida)
Romantic Couple's Retreat at Salamander Spa: The luxurious new treatment for two that combines the beauty of romance and an old European natural wellness remedy—soaking in a warm bath to soothe the body and mind. This playful spa experience begins with a choice of 60- or 90-minute massage for two enjoyed in Salamander Spa's beautiful couple's treatment room, followed by a therapeutic and aromatic bath customized with fresh notes of pomegranate, sweet pea and Italian orange blossom with a hint of neroli and red tea. Cost: 60-minute Couples Custom Massage is $150 per person; 90-minute Couples Custom Massage is $195 per person; 60-minute Play Date Experience is $150 per couple.
Romantic Getaway Package:  Enjoy a romantic dinner at Primrose, a relaxing treatment in the spa or a day on America's top-rated beaches. Cap off the evening with a bottle of sparkling wine and chocolate covered strawberries. Package includes: $100 resort credit; champagne and strawberries and valet parking. Cost: $360 per night
The Ritz-Carlton, Half Moon Bay (California)
Perched atop a rugged bluff overlooking 50 miles of pristine California coastline, The Ritz-Carlton, Half Moon Bay provides the ultimate picturesque backdrop for a romantic escape.
S'more Romance: Indulging in a whimsical treat, the S'more Romance package invites guests to create their own S'mores kit for two by the fireside while taking in spectacular oceanfront views. The S'more Romance Package includes a night in the cozy, intimate Terrace Fire Pit guest room, a $200 daily spa credit, and resort fee including internet access. Cost: $1,095 per night.
Couple's Massage: Relax, unwind, and rejuvenate at The Ritz-Carlton Spa next to someone special with the Couple's Massage package. The signature Relaxation Massage features soothing aromatherapy and a blend of essential oils to melt away tension.
Exhale (several locations)
Thai Massage + Stretch: Stretch your wellbeing potential with this 90-minute combination therapy. The first 30 minutes will incorporate a series of assisted stretches — employing yoga, acupressure and relaxation techniques. Then you'll relish in 60-minutes of relaxing restoration with the massage modality of your choice. Please wear yoga or loose-fitting clothing for the first part of this therapy.
Chill Yoga: Think of this class as the best of both worlds: the targeted, toning, strengthening movements of Core Fusion, plus a flowing, athletic yoga practice. Expect a fast-paced vinyasa flow with an extra "oomph" for your thighs, glutes and abs. It's an incredibly uplifting hour on the mat, geared to stretch and tone body and mind.
Smart Peel: Enliven your complexion with one of three Smart Peel options, selected just for your skin type. Technology-driven and botanically-based, these peels naturally lift dull skin while infusing nourishing, cell-stimulating botanicals below — all with little-to-no discomfort or residual redness. Gentle yet thorough extractions follow peel application, as does a luxurious facial massage. Relax into glowing skin.
Deer Lake Lodge (Texas)
Conscious relationship weekend at Deer Lake Lodge will include these three workshops. Tuition: $299.00  (3 Classes) Full program (including accomodations). Cost: $1,499.00 Per Person
Thursday, February 9, 7pm-9pm Consciousness, Communication & Connection: Till the soil of your own consciousness  by finding your current reality and your current moment of now.
Friday, February 10, 4pm- 9pm  Commitment & Co-Empowerment: Find the areas where you have been subconsciously sabotaging yourself and your relationship. Discover how your weaknesses are actually your strengths.   Be prepared for massive breakthroughs! Bring tissues…there will be tears of joy!
Saturday, February 11,  4pm- 9pm Designing & Living Your Dream Relationship: This is where you will actually create your dream relationship. Be prepared for massive miracles, gratitude and love!  
Burke Williams (several locations)
Burke Williams Day Spas offer romance with relaxation in a sanctuary that will leave the special someone in your life feeling pampered and cared for.
Romance: The package includes a spa pedicure with choice of a 50-minute pure relaxation massage with enhancement or a 50-minute spa style facial with peel or brightener. "Romance" is a rejuvenating and relaxing escape. Cost: $159 (regular price $189 and up)
True Love: The package includes a spa pedicure with a 50-minute pure relaxation massage with enhancement and a 50-minute spa style facial with peel or brightener. Cost: $279 (regular price $328 and up)
For Two: The ultimate way to celebrate Valentine's Day as a couple, welcoming each of you to enjoy an 80-minute pure relaxation massage with enhancement or spa style facial with peel or brightener. "For Two" also includes two H2V Travel Kits so you can both take home the benefits of Burke Williams exclusive H2V skin care line in a convenient travel bag. Cost: $319 (regular price $378 and up)
PHOTOS: Valentine's Day Products
Pure Spa (Pennsylvania) 
These following services are available February 10-14.
Be My Valentine: 60 minute Swedish massage infused with the romantic blend of Jasmine, Bergamot, & Sandlewood oils. Cost: $75
Kiss Me Facial: Hydrating facial that includes an exfoliating and luxurious lip treatment. Cost: $85
Hello Beautiful Body Scrub: Decadent dark chocolate honey sugar body polish. Cost: $75
The Ritz-Carlton Spa, Los Angeles (California)
The downtown Los Angeles luxury spa offers a variety of self-indulgent experiences for the best practice of self-love this holiday.
Mani's Over Men: Enjoy a classic manicure with a customized mask and paraffin to completely wash your hands clean off stupid cupid. Toast to the single life—and perfectly polished nails—with a glass of "I Don't Want Your Rosé" and eat your heart out with some soothingly sweet treats. Leave the spa wearing a commemorative "Mani's Over Men" badge of pride. Cost: 50 minutes/$75
Retreat from Romance: Escape all the ex's and oh's and celebrate friendship with a bottle of bubbly, an Anti-Valentine's Day Gift bag, and a 50-minute treatment of choice, and enjoy tranquil time together in the spa sanctuary. Cost: Up to 4 guests – $160 per person/5-8 guests – $145 per person
The Mission Inn Hotel & Spa, Riverside (California) 
Italian Rendezvous for Two: A day of pampering in one of the hotel's Tuscan-inspired Villas and an afternoon of relaxation for two includes a Chardonnay body scrub, couples massage, temple tension therapeutic scalp massage, champagne for two, and selection of Kelly's chocolate truffles. Cost: 125 minutes/$475.00
A Walk Down Lover's Lane:  Features a relaxing rose petal foot bath, a Rosehip & Maize exfoliant, and a sweet red rose treatment designed to revitalize and hydrate skin. Cost: 50 minutes/$75.00
Romancing the Stone: Offers a stress melting experience—a warm stone massage, followed by a luxurious rose petal bath and a glass of Veuve Clicquot Champagne Rosé. Cost: 105 minutes/$250.00
JW Marriott Desert Springs Resort & Spa, Palm Desert (California)
Chocolates & Caviar: A protein-rich caviar facial is just the beginning of this decadent treatment.  The experience begins with a luxurious caviar facial (trust us, it works) that firms, hydrates, lifts, and smooths the skin.  This protein-rich Caviar combined with powerful antioxidants dramatically improves skin moisture. Cost: 60 min/$140
Romance Ritual: This romantic spa suite features side by side 60 minute relaxing massage with organic oils.  Step into a bubble bath laden with minerals and trace elements and enjoy your time together while applying a cooling gel masque to each other's face. Cost: 120 minute couples experience/$ 485
Miramonte Indian Wells Resort & Spa (California) 
Scent-sational Couples Massage: The rejuvenating couples treatment incorporates a rose water mist to promote well being and antioxidant properties. Aromatic aphrodisiac body oils are then applied to both you and your Valentine to turn up the heat and promote passion. Oils are available for purchase for couples who want to ignite their senses further.
Suncadia Resort (Washington)
Chocolate Lover's Delight: Enjoy an 80-minute couples massage in the spa's Duo Room featuring organic chocolate massage oil, ended by a decadent cup of hot chocolate and sample of body oil to take home. Fall in love further and try the resort's unique Sweetheart Saturday's activites during the month of February, which include a Vino & Vinyasa yoga session and Latin Nights dancing. Suncadia's Chocolate Lover's (Re)treat is available Feb 11-14.