Need to Know
Located where the desert meets the Sea of Cortez, Spa Montage Los Cabos at the recently opened Montage Los Cabos hotel offers experiences aimed at improving guests' overall well-being and inspired by the ocean, desert and local Baja California Sur traditions. The 40,000-square-foot spa has 12 treatment rooms, including two couple's suites with soaking tubs and private courtyards; eight private cabanas for pre- and post-treatment relaxation; private changing rooms; steam rooms; hot and cold pools; a full-service nail and hair salon; and a 24-hour fitness center offering guided meditation, Pilates, yoga and barre classes.
PHOTOS: Spa Pechanga at Pechanga Resort Casino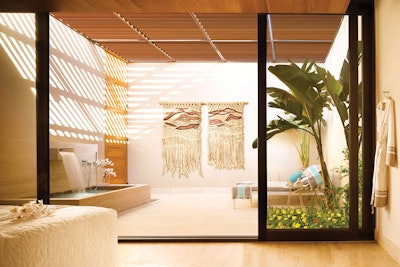 Signature Service
The Baja Desert Cocoon (90 min./$400) is a detoxifying body wrap featuring local botanical ingredients that tone and soften skin from neck to toe. First, the client receives an agave fiber body brushing to stimulate collagen production, followed by a lavender, basil and eucalyptus scrub. Then, warm muddled sage oil is applied and left to soak in while the guest's scalp and neck are massaged with rejuvenating neroli. Based on the local Oaxacan belief that mezcal possesses curative properties, The Mezcal Renewal Massage (90 min./$400) is a traditional Mexican combination of dry brushing and massage using healing mezcal essential oils.
PHOTOS: Spa Hopping – Dorchester Spa, London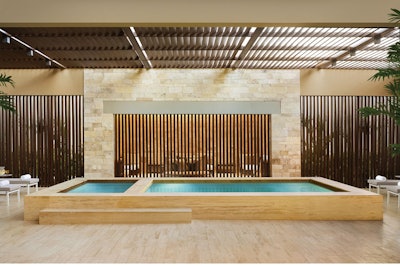 Noteworthy
Spa Montage offers a wealth of fitness and wellness activities for the mind and body. In addition to using the fitness center and motion studio, guests can participate in bespoke cultural ceremonies like Canopy of the Stars, a nightly ritual centered on stargazing and purification. Led by the resident shaman, the practice is meant to help participants connect with themselves and find inner tranquility. Other signature wellness programs include fire ceremonies, various blessings and family soul retrievals.
–by Laura Waldon