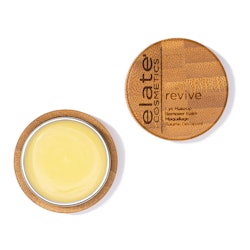 Elate launched their Awaken Revive Your Rituals Collection, which includes a mattifying primer, beauty oil and eye makeup remover. This collection provides clean beauty options for the face. 
Included in Collection
Refine Mattifying Primer. This mattifying makeup primer combines matcha green tea, vegan hyaluronic acid and bamboo microzest. These ingredients provide antioxidant, mattifying, hydrating and oil-balancing benefits to the skin. 
Replenish Beauty Oil. Marula, argan and calendula oil work together to heal and soothe the skin while providing cellular renewal and pollution protection. 
Revive Eye Makeup Remover. The combination of jojoba oil, roman chamomile essential oil and calendula oil easily removes eye makeup while hydrating, soothing and reducing inflammation.