Courtesy of Vitality Institute
Vitality Institute has introduced the VI Peel Body for professional use only. Formulated to address concerns like dull skin, acne, scarring, aging and hyperpigmentation on the body, the peel is still gentle enough to be used on all skin types and tones, including sensitive skin.
The noninvasive, painless body peel delivers results within seven days.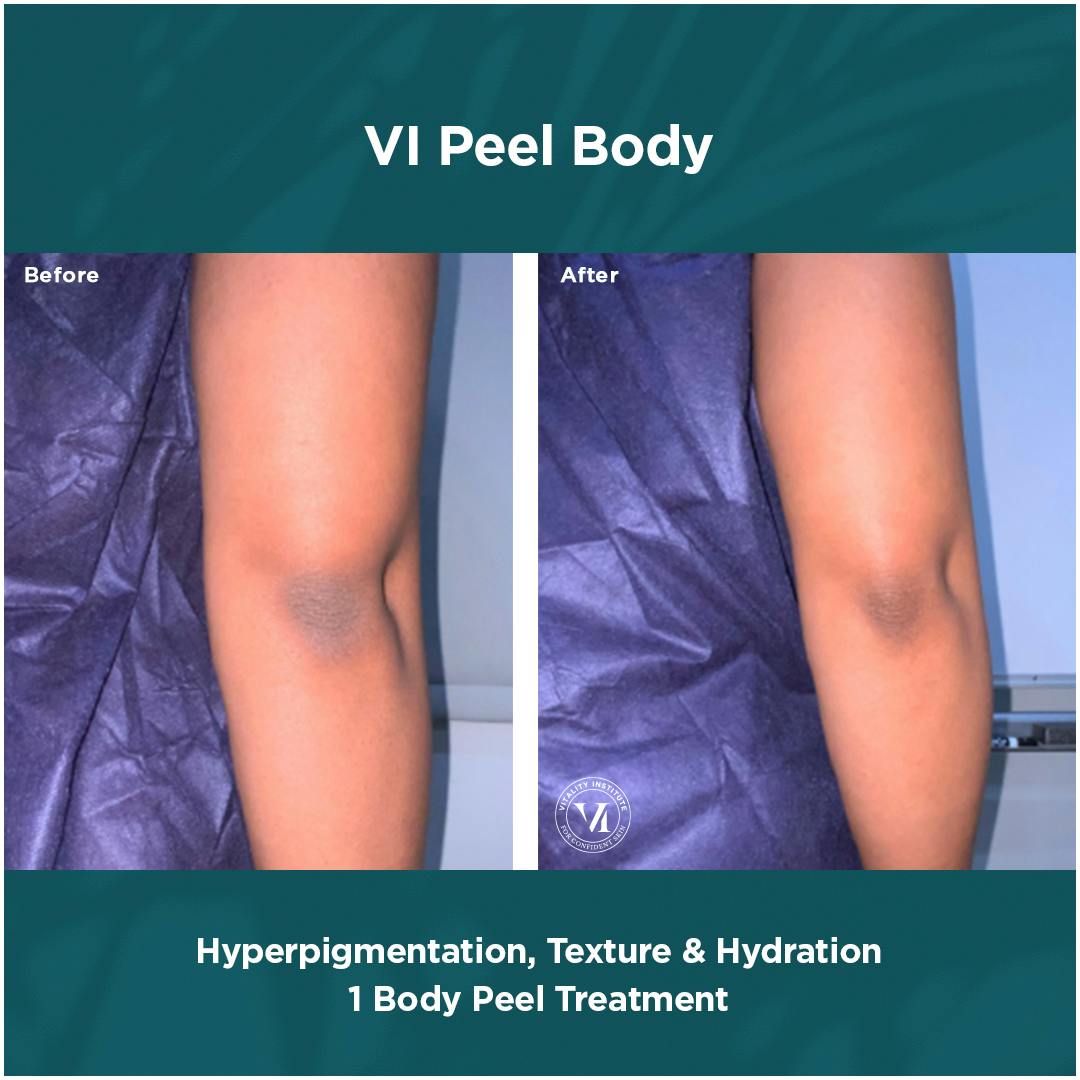 Vitality Institute