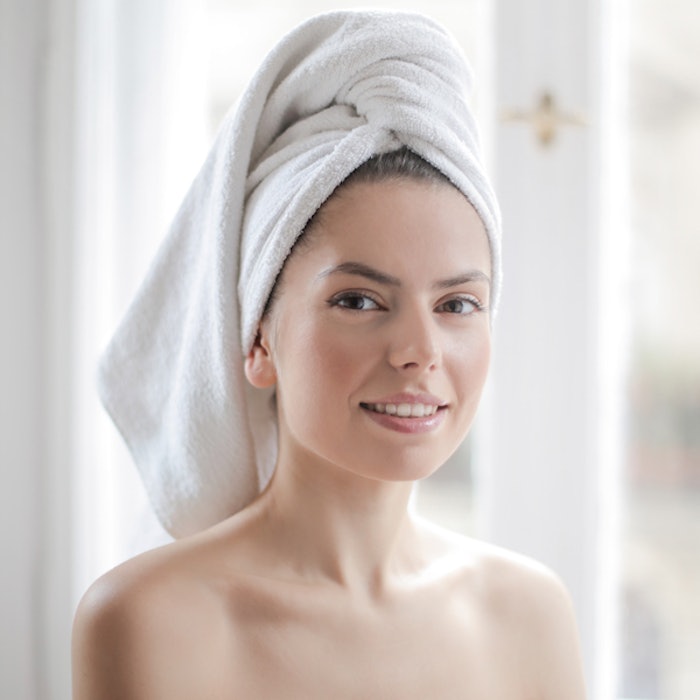 It's no secret that the wellness benefits of a good night's sleep are vast, as the body takes time to repair itself—and that goes for skin health, too. That's why we've rounded up our favorite nighttime products to help refresh clients' complexions while they focus on getting some much-needed shuteye.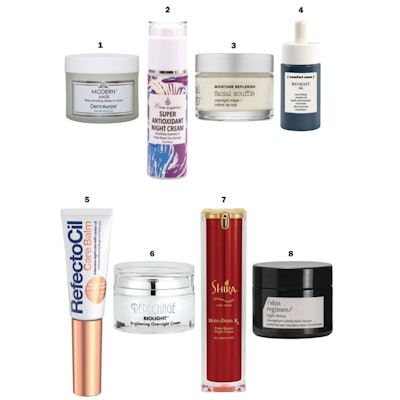 1. DermAware Modern Mask: This creamy gel mask is packed with peptides, copper and vitamin A to deliver potent antiaging benefits.
2. Elina Organics Super Antioxidant Night Cream: Formulated with grape seed, mandelic acid and silk peptides, this deeply moisturizing cream restores skin damaged by environmental stress.
3. Elemental Herbology Moisture Replenish Facial Soufflé: This deeply hydrating mask is ideal for clients with dry and/or mature skin, as well as those who travel frequently.
4. Comforort Zone Renight Oil: Antioxidant and emollient goji berry, macadamia and almond oils help soften and replenish stressed skin.
5. Refectocil Care Balm: Achieve healthier, less brittle lashes and brows courtesy of this hair-strengthening vitamin and plant oil blend.
6. Repêchage Biolight Brightening Overnight Cream: Peptides combine with seaweed, willow bark, gotu kola and licorice to boost radiance and support a more even complexion.
7. Shira Boto-Derm Rx Forte Repair Night Cream: This concentrated retinol and glycolic acid formulation encourages cell turnover and minimizes the look of fine lines.
8. Skin Regimen Night Detox: This leave-on mask imparts gluconolactone and proprietary Longevity Complex to the skin to counteract the daily effects of stress and reveal a more radiant complexion in the morning.