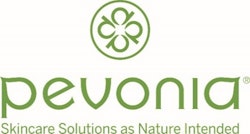 Pevonia Natural Skincare has been named Spa Skincare Brand of the Year in the 2020 Destination Deluxe Awards. In addition to the win, the brand was also shortlisted in the Results Oriented Skincare Brand of the Year and Anti-Aging Skincare Brand of the Year categories.
The Destination Deluxe Awards honor the leaders and pioneers in wellness and travel, specifically celebrating the hotels, spas, treatments, and skin care and wellness brands that drive the industries. 
"We are honored to receive this accolade in a highly competitive landscape. Thirty-years young, Pevonia's foundational ethos is to offer the world the finest natural, clean skin care made sustainably and formulated for truly visible skin transformation," says Maritza Rodriguez, global vice president of marketing and communications for Pevonia International.
About Pevonia: Pevonia believes the most powerful skin care ingredients come from the safest source—nature. For three decades, the brand has used highly sustainable processes in line with its stance on environmental conservation, and in 2019 Pevonia became a proud supporter of charity: water. Pevonia delivers outstanding multicultural solutions to nearly 130 countries by restoring, de-aging and revitalizing the skin. It tests only on humans and is a leader in delivering natural skin care solutions to elite spas and leading estheticians globally.