Burke Williams Day Spa's West Hollywood facility will move to a new location on La Brea in August 2016.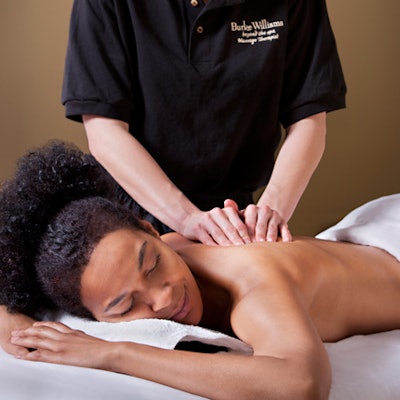 Burke Williams Day Spa's popular West Hollywood day spa will be moving to a new location on La Brea Ave. just south of Santa Monica Blvd. in August 2016. The new spa facility will be a larger footprint than the former location and will introduce multiple new innovative spa concepts not previously offered at the West Hollywood spa.
The new spa will boast expanded common areas for guests to relax and enjoy mini massage services while they wait for their full service. Nail care will be available in the new location and will include the spa's newest eco-friendly steam pedicure service.
An innovative Custom Blend Bar will allow guests to consult with an expert aromatherapist and personalize their service in up to 10,000 ways, spanning every option imaginable including aromatherapies, herbal blends, lotions, massage oils, bath salts and more. These personalized blends will be available for use in services and also for sale for use at home.
In addition to the traditional vanity area, the spa will offer a full-service blow dry bar called Style where guests can select their perfect hair design and leave the spa looking fabulous. Style will accept walk-ins and appointments.
Many of these new innovative concepts were first introduced at Burke Williams' tenth spa location that opened fall of 2015 at The Village at Westfield Topanga.
"We value our relationship with the community of West Hollywood and greater Los Angeles very much," commented Burke Williams Founder, Bill Armour. "The new West Hollywood spa location is going to present multiple advanced amenities that will bring the ultimate sanctuary for relaxation and rejuvenation to the area and our loyal guests."
[Image courtesy of Burke Williams]