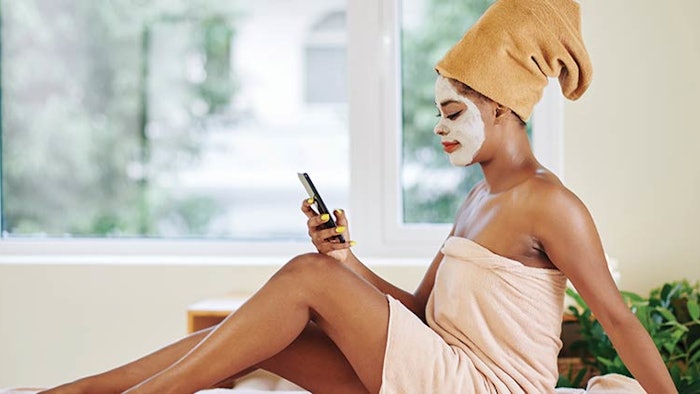 Did you know that more than 300 million people in North America are active social media users? This number grows rapidly every year, which is why social media is such an important part of any business' marketing strategy. By growing your spa's online presence and following, you'll be able to reach a larger audience and streamline your content for targeted demographics. When used effectively, social media has the power to sell services and products, as well as help you connect with new audiences. Although managing several social media accounts can seem daunting, you can make the most out of your social media channels and boost business by following these simple tips.
1. Set Objectives
An important question to ask yourself is: What are you trying to achieve with your social media channels? Whether it's to build brand awareness or increase sales and website traffic, you must not only identify your goals but make sure they are measurable, achievable and realistic.
Then, start planning ahead. Use a calendar to write and schedule your posts ahead of time for all of the spa's social media channels (Instagram, Facebook, Twitter, LinkedIn, etc.), so you aren't scrambling to find content every month. Without a defined marketing strategy, brands can fall into a habit of posting aimlessly or repetitively. Take advantage of trends, national holidays, popular hashtags or anything that can elevate your content. Remember that quality is more important than quantity when posting on social media!
2. Engage Your Audience
Part of maintaining a successful social media presence is actually being present. Reply to messages, comments and mentions that your page receives, and be sure to respond in a timely matter, whether it's answering an inquiry in a direct message or reacting to a public shoutout. Encourage conversations with your followers by coming up with thoughtful responses, not just one-word answers or emojis.
In addition, follow your clients' social media accounts and engage with any content they post about their spa experiences. Showing your audience that you care about them will strengthen their connection to the spa, increase brand loyalty and build long-lasting relationships.
One great way to learn about your followers' interests is by asking them. Create opportunities to ask people for their opinions through polls or by posing questions in a post's caption. This is a great way to learn about what they like as well as grow your engagement rate.
Continue Reading steps 3-5 in how to build up your social media in our Digital Magazine...
Amber McBain, director of marketing & communications at Éminence Organic Skin Care, is a sharp innovator with more than 15 years of marketing and communications experience. Continuously striving for improvement when it comes to customer experience modeling and brand management, McBain has spearheaded the company's marketing strategy for the most successful product launches in Éminence's history.