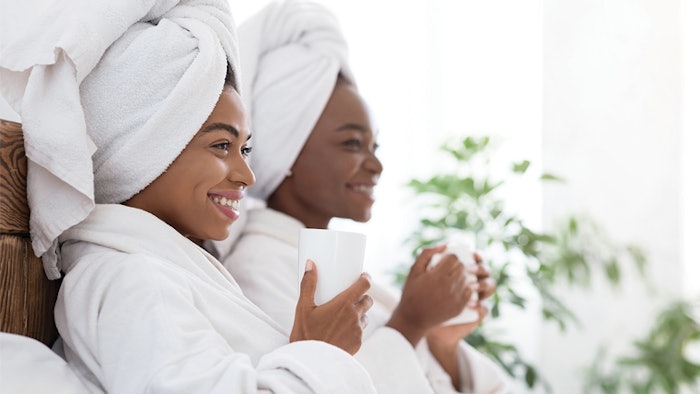 Necessity is the mother of invention, and creativity is crucial to our survival—especially in the last few years! The world of travel has been turned upside down, and as we come out on the other side, we are going to have to look at our guests, their needs and safety through a totally new lens.
Those businesses that have pivoted quickly and been creative have been able to push through, and many have even thrived. For resort spas especially, your target market has likely shifted due to the obvious travel restrictions, but there are a number of other ways to ensure cashflow even when travel and tourism is not guaranteed. This article will help you find some ideas not traditionally used by resort spas. It will help you tap into a new clientele and keep your resort growing with a multi-pronged approach.
1. Virtual Tours
Sometimes, locals can be intimidated by a larger resort. Bring them inside your spa experience virtually with a video tour that shows off your unique wellness amenities, treatment rooms, lounging areas, changing rooms and more. Keep all the senses in mind when building this tour. You want to tell a story that entices people to book because they can almost touch, feel and smell the space.
2. Staycations
Think about what you can provide to spa-goers who live nearby. Offer special rates or days for those who reside within 50 miles from the resort, as this can generate a new following. Advertising to locals is especially profitable when travel restrictions or hesitancy is in play.
Invite them to enjoy a "staycation" at the spa, either overnight or just during the day. Depending on what you have available, you could provide lunch boxes with a premium package for couples or a small group, plus a goody bag of samples. It may even be beneficial to include a bounce back offer with an expiration date (depending on the restrictions in your area). Get creative with the naming and highlight any additional perks that will make it look value-packed to entice them to book.
Once these clients come through your doors, collecting their email and contact information is crucial to future marketing. Getting to know their likes and dislikes allows you to offer them an even better, more personalized experience. The quote, "Your money is in your list," is truer today than ever before. I love social media, but dollar for dollar, a targeted email campaign will generate more money than random posts. Email is more effective because social media algorithms are frequently changing. Plus, clients might not see every post your spa makes, whereas email goes straight to their inbox. They may not see it right away, but they will see it!
3. Creative Promotions
Share a gift card campaign with your audience a month prior to holidays such as Mother's Day or Christmas. Not only will this create awareness, but enticing clients with a limited time offer creates urgency—and cashflow. Gift cards are the No. 2 most requested item on consumers' wish lists, and 65% of shoppers say they will shop online to avoid crowds, so take advantage of this as well.
If health regulations allow, create an event like "Mimosas and Masks" to share new products, do demonstrations and provide an event-night promotion. And when you find a naturally social client who loved their spa experience with you, it would be to your advantage to offer a refer-a-friend promotion. This is another way to build a relationship with a new local guest.
Consider creating alliances with local chambers of commerce and tourism agencies for awareness and other fitting promotions. Reach out to larger businesses with potential employee incentives, like an afternoon at the spa or individual gift certificates for slow time slots, which will fill your books and keep your community happy.
Run a contest to support a local charity. One example would be a raffle, where every ticket is worth perhaps $10. Then, donate 50% to 70% of what you collected to the charity, and you have created some impactful goodwill in your community.
4. Rock Your Retail
For obvious reasons, many spas have not been turning over their retail inventory like they usually do, so you might be running into short shelf life issues or impending expiration dates. I am not typically a fan of discounting, but in these cases, it may work to help you get back your ROI plus a little. A promotion or gift with service will move the inventory, create cashflow and make clients happy.
Another fun idea is a subscription box. These have become very popular as an at-home alternative to visiting the spa and, of course, self-care is so important! This can be offered to clients locally as well as to past clients from out of town. It can be a surprise box with an assortment of products based on what you have on hand, or the client can order something more personalized. According to Fortune Magazine, subscription boxes have generated a 12% to 20% increase for many businesses. Little luxuries at home help guests feel calm and less stressed.
To level up their unboxing experience, consider adding the surprise element of bonus goodies—what I call the WOW Factor—such as a branded handwritten note or thank-you card, a couple of samples, or maybe a bounce back offer for any first-timers. Invite clients to use your spa's hashtag to share their unboxing live, or suggest they take pictures with their box and tag your business.
By implementing these outside-the-box ideas into your business plan, you are sure to entice and retain more guests than ever.
Tazeem Jamal, LE, PMDT (www.tazeemjamal.com) is an award-winning Spa Biz Coach, spa owner and master esthetician. A No. 1 Amazon bestselling co-author, Jamal has worked as an ambassador with TEDx and served on many boards, including Leading Spas of Canada and Skin Inc. As a coach, she has helped hundreds of spa pros scale and grow their businesses using her signature framework, The Purple Carpet Experience. Jamal has been featured on TV, radio, podcasts and in multiple industry publications.