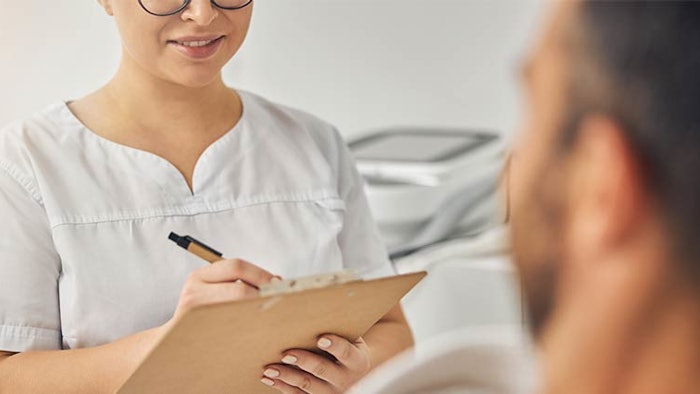 Most spa therapists and wellness practitioners are caretakers, not salespeople. We love looking after our clients' skin, creating beautiful nails and providing bodywork to help them move with greater ease. Asking us to "sell" can send shivers down our spines—we want to pamper our clients, not give them a sales pitch. But, to be frank, spa workers also show up each day in order to collect a paycheck, and our beautiful, peaceful spas are businesses that need to be run as such. Upselling add-on services translates into more money for the organization and, depending on your compensation plan, more money in therapists' pockets.
Consider too, how offering additional services benefits clients. If someone schedules a basic treatment, but you know an advanced one will achieve the best possible results, wouldn't you want them to receive the better option? If you're uncomfortable with upselling add-ons, consider a simple change of mindset: You're not selling services; you're recommending treatment options.
Your Offerings
During the initial consultation, therapists should ask about their clients' greatest concerns. What problems are they having that you can provide solutions for? Review their intake form and ask them about their goals for today's treatment during the installation process. Finding out mid-service, after the pedicure tub is already filled and their feet are soaking, for instance, doesn't help anyone. Ask questions at the onset, and then let the guest know what solutions are available by way of the various treatments offered at your facility.
Remember: Clients are looking for your guidance. Never recommend a service that isn't appropriate. It's unethical and will tarnish your reputation among spa-goers and colleagues alike.
Similarly, it's very difficult to recommend something you haven't experienced or don't believe in. Research the ingredients, technology and benefits behind the services you offer. Make sure you understand how these treatments will help clients and how long the results will last. Memorize the benefits of each treatment and any contraindications.
Continue Reading our Digital Magazine for more tips on upselling your add-ons...
Dawn Nooney, owner of renew.calm in West Springfield, Massachusetts, is a licensed esthetician and nail technician specializing in spa therapy and medical aesthetics for more than 25 years. She opened renew.calm two decades ago, offering body treatments, skin care, hair removal, nail services, energy work and yoga classes. A former esthetic educator, radio program host and spa consultant, Nooney loves educating and helping wellness professionals.